Style and Colour: Sour beer and white peaches matured in barrels.
Taste: Fruity, slightly sour.
Alcohol: 6.8 % ABV
Drinking Temperature: 4 - 6° C
Fermentation: Tart beers, matured in barrels and then macerated with different varieties of peaches with the Demeter label. It undergoes refermentation in the bottle.

Ingredients: Water, sugar, wheat malt, organic barley malt, hops, yeast, white peaches.
The Brewery: Brewery L'Apaisée founded in 2015 in Geneva by Xavier Righetti, PhD from the Ecole Polytechnique de Lausanne. Making beer is also a way to return to a more manual and less stressful activity, away from computer screens. The name L'Apaisée (meaning "relaxed") had it all.
Origin: This beer is part of the Prunus Persica series. The Demeter certification applies to products from biodynamic agriculture (takes into account cosmic forces such as the lunar rhythm).
Food: Excellent as an aperitif or to accompany a dessert.
Keeping and Storage: The beer will keep for 10 years in the bottle, if well stored.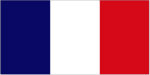 Style et couleur: Bière acidulée et pêches blanches élevées en barrique
Goût: Fruité, légèrement acide.
Alcool: 6.8% ABV
Température de consommation: 4 - 6 ° C
Fermentation: Bières acidulées, élevées en barriques puis macérées avec différentes variétés de pêches au label Demeter. Elle subit une refermentation en bouteille.
Ingrédients: Eau, sucre, malt de blé, malt d'orge BIO, houblon, levure, pêches blanches.
La Brasserie: Brasserie L'Apaisée fondée en 2015 à Genève par Xavier Righetti, PhD de l'Ecole Polytechnique de Lausanne. Faire de la bière est aussi un moyen de revenir à une activité plus manuelle et moins stressante, éloignée des écrans d'ordinateur. Le nom l'Apaisée était tout trouvé.
Origine: Cette bière fait partie de la série Prunus Persica. La certification Demeter s'applique sur les produits issus d'une agriculture biodynamique (prend en compte les forces cosmiques comme le rythme lunaire).

Cuisine: Excellente en apéritif ou pour accompagner un dessert.
Conservation et stockage: La bière se conservera au moins 10 ans en bouteille, si elle est bien stockée.
Stil und Farbe: Säuerliches Bier und weiße Pfirsiche in Fässern gereift.
Geschmack: Fruchtig, leicht säuerlich.
Alkohol: 6.8% ABV
Trinktemperatur: 4 - 6° C
Gärung: Herbe Biere, in Fässern gereift und dann mit verschiedenen Pfirsichsorten mazeriert, mit dem Demeter-Label. Er wird in der Flasche nachgegärt.
Zutaten: Wasser, Zucker, Weizenmalz, Bio-Gerstenmalz, Hopfen, Hefe, weiße Pfirsiche.
Die Brauerei: Brauerei L'Apaisée, gegründet im Jahr 2015 in Genf, von Xavier Righetti, PhD der Ecole Polytechnique de Lausanne. Die Bierherstellung ist auch eine Möglichkeit, zu einer manuelleren und weniger stressigen Tätigkeit zurückzukehren, weg von den Computern. Der Name L'Apaisée bedeutet beruhigt auf Deutsch.
Ursprung: Dieses Bier ist Teil der Prunus Persica-Serie. Die Demeter-Zertifizierung gilt für Produkte aus biodynamischer Landwirtschaft (berücksichtigt kosmische Kräfte wie den Mondrhythmus).
Essen: Ausgezeichnet als Aperitif oder zum Dessert.
Aufbewahrung und Lagerung: Das Bier bleibt bei guter Lagerung mindestens 10 Jahre in der Flasche.