Style and Colour: Lambic style sparkling wine or champagne.
Taste: A mix of different acid and citrus flavours, with a nice sparkling effect.
Alcohol: 7 % ABV
Drinking Temperature: 6 - 8° C
Fermentation: The 'Lambiek Oud Beersel', which is the basis for BZART Lambiek, is first matured for twelve months in wooden barrels in the cellars of Oud Beersel. This Lambic is bottled by adding the 'tirage liqueur', which consists of sparkling wine yeast and sugar for the second fermentation. This beer then matures for at least nine months in the bottle and reaches its final maturity according to the 'Traditional Method'. During this process, fine carbon dioxide gas develops, remains locked in the bottle and makes the Lambic effervescent. By the application of 'riddling' and 'disgorging', the yeasts present are removed from the bottle.
Ingredients: Water, barley malt, wheat, hops
The Brewery: The brewery was founded in 1882 by Henri Vandervelden in Beersel, southwest of Brussels.
Origin: Lambic is a type of beer brewed in the Pajottenland region of Belgium southwest of Brussels. Brewed in Lembeek, the village that gave Lambic its name. It is fermented through exposure to wild yeasts and bacteria.
Food: Perfect as an aperitif or digestive and goes wonderfully with fish and shellfish, especially oysters.
World Beer Awards: Best Champagne beer in 2016
Keeping and Storage: The beer will keep for 7 years in the bottle, if well stored on its side.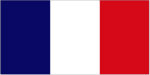 Style et couleur: Lambic de type vin mousseux ou champagne.
Goût: Mélange de différentes saveurs acides et d'agrumes, avec une belle effervescence.
Alcool: 7% ABV
Température de consommation: 6 - 8° C
Fermentation: Le 'Lambiek Oud Beersel' qui sert de base pour le BZART Lambiek mûrit d'abord douze mois dans des fûts en bois placés dans les caves d'Oud Beersel. Ce Lambic est mis en bouteille en y ajoutant la 'liqueur de tirage' qui se compose de levure de vin mousseux et de sucre pour la deuxième fermentation. Ensuite cette bière mûrit au moins durant neuf mois en bouteille et elle atteint sa maturation finale selon la 'Méthode Traditionnelle'. Durant ce processus, du gaz carbonique fin se développe, reste enfermé dans la bouteille et rend le Lambic effervescent. Par l'application du 'remuage' et du 'dégorgement', les levures présentes sont éliminées de la bouteille.
Ingrédients: Eau, malt d'orge, blé, houblon
La Brasserie: La brasserie a été fondée en 1882 par Henri Vandervelden à Beersel au Sud Ouest de Bruxelles.
Origine: Le Lambic est un type de bière brassée dans la région du Pajottenland en Belgique, au sud-ouest de Bruxelles. Elle est fermentée par exposition à des levures sauvages et à des bactéries.
Cuisine: Convient parfaitement comme apéritif ou digestif et accompagne à merveille les poissons et crustacés, spécialement les huitres.
World Beer Awards: Meilleure bière de style champagne en 2016
Conservation et stockage: La bière se conservera 7 ans dans la bouteille, bien stockée (couchée).
Stil und Farbe: Lambic wie Sekt oder Champagner.
Geschmack: Eine Mischung aus verschiedenen Säure- und Zitrus-Aromen, mit einer schönen Spritzigkeit.
Alkohol: 7% ABV
Trinktemperatur: 6 - 8° C
Gärung: Der 'Lambiek Oud Beersel', der die Basis für BZART Lambiek bildet, reift zunächst zwölf Monate in Holzfässern in den Kellern von Oud Beersel. Dieses Lambic wird durch Zugabe von "Tiragelikör", der aus Sekthefe und Zucker für die zweite Gärung besteht, abgefüllt. Dieses Bier reift dann für mindestens neun Monate in der Flasche und erreicht seine endgültige Reife nach der "Traditionellen Methode". Bei diesem Vorgang entwickelt sich feines Kohlendioxidgas, das in der Flasche eingeschlossen bleibt und das Lambic sprudelnd macht. Durch die Anwendung des "Rüttelns" und "Degorgierens" werden die vorhandenen Hefen aus der Flasche entfernt.
Zutaten: Wasser, Gerstenmalz, Weizen, Hopfen
Die Brauerei: Die Brauerei wurde 1882 von Henri Vandervelden in Beersel, südwestlich von Brüssel, gegründet.
Ursprung: Lambic ist eine Biersorte, die in der Region Pajottenland in Belgien südwestlich von Brüssel gebraut wird. Gebraut in Lembeek, dem Dorf, das Lambic seinen Namen gab. Es wird durch die Einwirkung von Wildhefen und Bakterien fermentiert.
Essen: Perfekt als Aperitif oder Digestif und passt wunderbar zu Fisch und Krustentieren, insbesondere zu Austern.
World Beer Awards: Bestes Bier im Champagner-Stil 2016
Aufbewahrung und Lagerung: Das Bier bleibt 7 Jahre in der Flasche, wenn es gut gelagert und horizontal gelagert wird.