Style and Colour: Imperial Stout
Taste: Round and rich with hints of vanilla and spices.
Alcohol: 10.8 % ABV
Drinking Temperature: 10 - 12° C
Fermentation: Assembly of beers matured in bourbon barrels. Contains 18 different malts and maple syrup. It undergoes a refermentation in the bottle.
Ingredients: Water, sugar, 18 malts, organic barley malt, maple syrup, hops, yeast.
The Brewery: Brewery L'Apaisée founded in 2015 in Geneva by Xavier Righetti, PhD from the Ecole Polytechnique de Lausanne. Making beer is also a way to return to a more manual and less stressful activity, away from computer screens. The name L'Apaisée (meaning "relaxed") had it all.
Food: Excellent for the late evening by the fireside.
Keeping and Storage: The beer will keep for 5 years in the bottle, if well stored.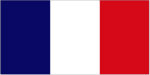 Style et couleur: Imperial Stout
Goût: Rond et riche avec des notes vanillées et épicées.
Alcool: 10.8 % ABV
Température de consommation: 10 - 12 ° C
Fermentation: Assemblage de bières élevées en barriques de bourbon. Contient 18 malts différents et du sirop d'érable. Elle subit une refermentation en bouteille.
Ingrédients: Eau, sucre, 18 malts , malt d'orge BIO, sirop d'érable, houblon, levure.
La Brasserie: Brasserie L'Apaisée fondée en 2015 à Genève par Xavier Righetti, PhD de l'Ecole Polytechnique de Lausanne. Faire de la bière est aussi un moyen de revenir à une activité plus manuelle et moins stressante, éloignée des écrans d'ordinateur. Le nom l'Apaisée était tout trouvé.
Cuisine: Excellente en fin de soirée au coin d'un bon feu de cheminée.
Conservation et stockage: La bière se conservera au moins 5 ans en bouteille, si elle est bien stockée.
Stil und Farbe: Imperial Stout
Geschmack: Rund und reichhaltig mit Vanille und würzigen Noten.
Alkohol: 10.8 % ABV
Trinktemperatur: 10 - 12° C
Gärung: Zusammenstellung von Bieren, die in Bourbonfässern gereift sind. Enthält 18 verschiedene Malzsorten und Ahornsirup. Es wird in der Flasche nachgegärt.
Zutaten: Wasser, Zucker, 18 Malze, Bio-Gerstenmalz, Ahornsirup, Hopfen, Hefe.
Die Brauerei: Brauerei L'Apaisée, gegründet im Jahr 2015 in Genf von Xavier Righetti, PhD der Ecole Polytechnique de Lausanne. Die Bierherstellung ist auch eine Möglichkeit, zu einer manuelleren und weniger stressigen Tätigkeit zurückzukehren, weg von den Computern. Der Name L'Apaisée bedeutet beruhigt auf Deutsch.
Essen: Hervorragend zum Ausklang des Abends vor einem guten Feuer.
Aufbewahrung und Lagerung: Das Bier bleibt bei guter Lagerung mindestens 5 Jahre in der Flasche.