Style and Colour: Lambic with Peach.
Taste: Nice balance between the sweet taste of the peach and the sourness of the lambic.
Alcohol: 2.5 % ABV, it can be considered alcohol-free due to its low alcohol content
Drinking Temperature: 2 to 3° C
Fermentation: Spontaneous fermentation beer. A young lambic that is at least one year old, in which 30% filtrate of fresh peaches will macerate.
Ingredients: Water, malt, unmalted wheat, peaches, bacteria and aged hops.
The Brewery: The Lindemans family has brewed since 1822, in Vlezenbeek, South-west of Brussels.
Origin: Lambic is a type of beer brewed in the Pajottenland region of Belgium southwest of Brussels. It is fermented through exposure to wild yeasts and bacteria.
Food: Excellent as an aperitif or with salads, grilled meat or desserts.
Keeping and Storage: The beer will keep for 2 years in the bottle, if well stored on its side.
World Beer Awards: Europe's silver lambic in 2013.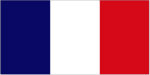 Style et couleur: Gueuze Lambic à la pêche.
Goût: Bel équilibre entre le goût sucré de la pêche et l'acidité du lambic.
Alcool: 2.5% ABV, peut être considérée comme sans alcool vu le faible taux d'alcool
Température de consommation: 2 à 3° C
Fermentation: Bière de fermentation spontanée. Un jeune lambic d'au moins un an, dans lequel 30% de filtrat de pêches fraîches vont macérer.
Ingrédients: Eau, malt, blé non malté, pêches, bactéries et houblon vieilli.
La Brasserie: La famille Lindemans brasse depuis 1822, à Vlezenbeek, au sud-ouest de Bruxelles.
Origine: Le Lambic est un type de bière brassé dans la région du Pajottenland en Belgique, au sud-ouest de Bruxelles. Il est fermenté par exposition à des levures sauvages et à des bactéries.
Cuisine: Excellent à l'apéritif ou avec des salades, des viandes grillées ou des desserts.
Conservation et stockage: La bière se conservera 2 ans dans la bouteille, bien stockée (couchée).
World Beer Awards : Le lambic d'argent de l'Europe en 2013.
Stil und Farbe: Lambic mit Pfirsich.
Geschmack: Schöne Balance zwischen dem süßen Geschmack des Pfirsichs und der Säure des Lambic.
Alkohol: 2.5% ABV, es kann aufgrund seines niedrigen Alkoholgehalts als alkoholfrei angesehen werden.
Trinktemperatur: 2 bis 3° C
Gärung: Spontan gärendes Bier. Ein junges, mindestens einjähriges Lambic, bei dem 30% Filtrat aus frischen Pfirsichen mazerieren.
Zutaten: Wasser, Malz, ungemälzter Weizen, Pfirsich, Bakterien und gealterter Hopfen.
Die Brauerei: Die Familie Lindemans braut seit 1822 in Vlezenbeek, südwestlich von Brüssel.
Ursprung: Lambic ist eine Biersorte, die in der Region Pajottenland in Belgien südwestlich von Brüssel gebraut wird. Es wird durch die Einwirkung von Wildhefen und Bakterien fermentiert.
Essen: Ausgezeichnet als Aperitif oder zu Salaten, gegrilltem Fleisch oder Desserts.
Aufbewahrung und Lagerung: Das Bier bleibt 2 Jahre in der Flasche, wenn es gut gelagert und horizontal gelagert wird.
World Beer Awards: Europas silbernes Lambic 2013.
Good quality, maybe too sweet

I was expecting Peach flavour, but not that much and not that much sweet . Also my wife found it excessively sweet. On the other side, was nicely sparkling and smooth.

The smell and taste of peaches come out strongly in this beer, so much so that it reminded me almost of a slightly alcoholic peach juice. Definitely tasty, although I would guess it may be too sweet for some.