Style and Colour: Lambic with Candi sugar.
Taste: Nice balance between the sweet taste of the candi and the sourness of the lambic.
Alcohol: 4.5 % ABV
Drinking Temperature: 2 to 3° C
Fermentation: Spontaneous fermentation beer. A young lambic that is at least one year old, in which candi sugar is added.
Ingredients: Water, malt, unmalted wheat, candi sugar, bacteria and aged hops.
The Brewery: The Lindemans family has brewed since 1822, in Vlezenbeek, South-west of Brussels.
Origin: To offset the lambic acidity, some decided to add sugar to it. Thus Faro Lambic was born. Until the 19th century, Faro Lambic was very prevalent in the Brussels region. Today, Faro Lambic is the perfect beer for recovering after physical exertion. It is the favourite beverage of amateur cyclists!
Food: Excellent with Pork stew.
Keeping and Storage: The beer will keep for 2 years in the bottle, if well stored on its side.
World Beer Championship: Silver medal 2016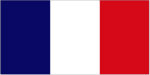 Style et couleur: Lambic au sucre candi.
Goût: Bel équilibre entre le goût sucré du candi et l'acidité du lambic.
Alcool: 4.5% ABV
Température de consommation: 2 à 3° C
Fermentation: Bière de fermentation spontanée. Un jeune lambic d'au moins un an, dans lequel du sucre candi est ajouté.
Ingrédients: Eau, malt, blé non malté, sucre candi, bactéries et houblon vieilli.
La Brasserie: La famille Lindemans brasse depuis 1822, à Vlezenbeek, au sud-ouest de Bruxelles.
Origine: Pour compenser l'acidité du lambic, certains ont décidé d'y ajouter du sucre. Ainsi naquit Faro Lambic. Jusqu'au 19ème siècle, Faro Lambic était très répandu dans la région bruxelloise. Aujourd'hui, Faro Lambic est la bière parfaite pour la récupération après un effort physique. C'est la boisson préférée des cyclistes amateurs !
Cuisine: Excellent avec le ragoût de porc.
Conservation et stockage: La bière se conservera 2 ans dans la bouteille, bien stockée (couchée).
World Beer Championship: Médaille d'argent en 2016
Stil und Farbe: Lambic mit Candi-Zucker.
Geschmack: Schöne Balance zwischen dem süßen Geschmack der Candi und der Säure des Lambic.
Alkohol: 4.5% ABV
Trinktemperatur: 2 bis 3° C
Gärung: Spontan gärendes Bier. Ein junges Lambic, das mindestens ein Jahr alt ist, wird in Candi-Zucker hinzugefügt
Zutaten: Wasser, Malz, ungemälzter Weizen, Candi-Zucker, Bakterien und gealterter Hopfen.
Die Brauerei: Die Familie Lindemans braut seit 1822 in Vlezenbeek, südwestlich von Brüssel.
Ursprung: Um den Lambsäuregehalt auszugleichen, beschlossen einige, Zucker hinzuzufügen. So wurde Faro Lambic geboren. Bis zum 19. Jahrhundert war Faro Lambic in der Region Brüssel sehr verbreitet. Heute ist Faro Lambic das perfekte Bier zur Erholung nach körperlicher Anstrengung. Es ist das Lieblingsgetränk von Amateurradfahrern!
Essen: Ausgezeichnet zu Schweine-Eintopf.
Aufbewahrung und Lagerung: Das Bier bleibt 2 Jahre in der Flasche, wenn es gut gelagert und horizontal gelagert wird.
World Beer Championship: Silbermedaille 2016
Pleasantly flavoured, fruity and on the sweet side.

Tastes of apples, almost like an English cider. Although it is sweet, it is not overpowering and you could drink a few glasses at a go.