Style and Colour: Belgian Pale Ale.
Taste: Pleasantly fruity character, spiced with coriander with a slight hoppy flavour.
Alcohol: 8 % ABV
Drinking Temperature: 4 - 6 ° C
Fermentation: High fermentation.
Ingredients: Water, barley, malt, wheat, hops, yeast.
The Brewery: Brewery of Achouffe founded in the 70's by Pierre Gobron and Chris Bauweraerts in Wibrin - Achouffe in Belgium (Moortgat group since 2006).
Origin: According to a legend that appeared in the Belgian Ardennes, in the small village of Achouffe, it was in an old grimoire that the dwarfs discovered the secret of making this golden beer, which gave them their happiness.
Food: Excellent as an aperitif. Delicious with fish and white meat dishes.
Keeping and Storage: The beer will keep for 2 years in the bottle.
World Beer Awards: Silver medal in 2016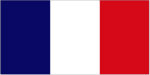 Style et couleur: Bière blonde belge.
Goût: Caractère agréablement fruité, épicé à la coriandre avec une légère saveur houblonnée.
Alcool: 8% ABV
Température de consommation: 4 - 6° C
Fermentation: Haute fermentation.
Ingrédients: Eau, orge, malt, blé, houblon, levure.
La Brasserie: Brasserie d'Achouffe fondée dans les années 70 par Pierre Gobron et Chris Bauweraerts à Wibrin – Achouffe en Belgique (Groupe Moortgat depuis 2006).
Origine: Selon une légende apparue dans les Ardennes belges, dans le petit village d'Achouffe, c'est dans un vieux grimoire que les lutins ont découvert le secret de fabrication de cette bière dorée, qui leur donnait leur joie de vivre.
Cuisine: Excellent en apéritif. Délicieuse avec des plats de poisson et de viande blanche.
Conservation et stockage: La bière se conservera 2 ans dans la bouteille.
World Beer Awards: médaille d'argent en 2016
Stil und Farbe: Belgisches Pale Ale.
Geschmack: Angenehm fruchtiger Charakter, gewürzt mit Koriander mit leicht hopfigem Geschmack.
Alkohol: 8% ABV
Trinktemperatur: 4 - 6° C
Gärung: Hochvergärung.
Zutaten: Wasser, Gerste, Malz, Weizen, Hopfen, Hefe.
Die Brauerei: Achouffe Brauerei, die in den 70er Jahren von Pierre Gobron und Chris Bauweraerts in Wibrin - Achouffe in Belgien gegründet wurde (Moortgat Group seit 2006).
Ursprung: Einer Legende zufolge entdeckten die Zwerge in den belgischen Ardennen, in dem kleinen Dorf Achouffe, in einem alten Grimoire das Geheimnis der Herstellung dieses goldenen Bieres, das ihnen ihre Lebensfreude verlieh.
Essen: Ausgezeichnet als Aperitif. Köstlich zu Fisch und weißem Fleisch.
Aufbewahrung und Lagerung: Das Bier bleibt 2 Jahre in der Flasche.
World Beer Awards: Silbermedaille im Jahr 2016