Style and Colour: Blond Trappist beer.
Taste: Slightly sweet, bitter and malty.
Alcohol: 6.5 % ABV
Drinking Temperature: 8 - 10° C
Fermentation: La Trappe Blonde is a high fermentation beer with in-bottle re-fermentation.
Ingredients: Water (own source), barley malt (pale, munich), glucose syrup, hops, yeast.
The Brewery: The brewing of beer for the monks' own use began at the abbey of Notre-Dame de Koningshoeven near Tilburg, in the Netherlands. In 1933, the name'Trappist' was registered. Only beers made by monks in an abbey can be called "Trappist".
Origin: The name La Trappe comes from the French abbey of Notre-Dame de la Grande Trappe, in Normandy.
Food: Goes very well with white meats, poultry, fish and pasta.
Keeping and Storage: The beer will keep for 2 years in the bottle, if well stored.
World Beer Awards: N°1 - World Beer Cup 2016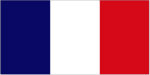 Style et couleur: Trappiste blonde.
Goût: Légèrement sucré, amer et malté.
Alcool: 6.5% ABV
Température de consommation: 8 - 10° C
Fermentation: La Trappe Blonde est une bière de haute fermentation avec refermentation en bouteille.
Ingrédients: Eau (propre source), malt d'orge (pale, munich), sirop de glucose, houblon, levure.
La Brasserie: Le brassage de la bière pour l'usage propre des moines a commencé à l'abbaye Notre-Dame de Koningshoeven près de Tilburg, aux Pays-Bas. En 1933, le nom 'Trappiste' a été déposé. Seules les bières fabriquées par des moines dans une abbaye peuvent porter le nom de "trappiste".
Origine: Le nom La Trappe vient de l'abbaye française Notre-Dame de la Grande Trappe, en Normandie.
Cuisine: Se marie très bien avec les viandes blanches, volailles, poissons et pâtes.
Conservation et stockage: La bière se conservera 2 ans dans la bouteille, bien stockée.
World Beer Awards: 1ère place - World Beer Cup 2016
Stil und Farbe: Blondes Trappiste-Bier.
Geschmack: Leicht süß, bitter und malzig.
Alkohol: 6.5% ABV
Trinktemperatur: 8 - 10° C
Gärung: La Trappe Blonde ist ein obergärigem Bier mit Nachgärung in der Flasche.
Zutaten: Wasser (eigene Quelle), Gerstenmalz (hell, München), Glukosesirup, Hopfen, Hefe.
Die Brauerei: Das Brauen von Bier für den Eigenbedarf der Mönche begann in der Abtei Notre-Dame de Koningshoeven bei Tilburg in den Niederlanden. 1933 wurde der Name "Trappist" eingetragen. Nur Biere, die von Mönchen in einer Abtei hergestellt werden, können als "Trappist" bezeichnet werden.
Ursprung: Der Name La Trappe stammt von der französischen Abtei Notre-Dame de la Grande Trappe in der Normandie.
Essen: Passt sehr gut zu weißem Fleisch, Geflügel, Fisch und Nudeln.
Aufbewahrung und Lagerung: Das Bier bleibt 2 Jahre in der Flasche, wenn es gut gelagert wird.
World Beer Awards: N°1 - World Beer Cup 2016