Style and Colour: Strong Belgian Triple blonde beer.
Taste: The aromas are reminiscent of pear and ripe banana. The hops then develop into floral and spicy notes (white pepper, nutmeg). The alcohol content gives it a certain roundness, but the lack of residual sugar makes the finish dry and slightly bitter.
Alcohol: 8 % ABV
Drinking Temperature: 6 - 8° C
Fermentation: Top-fermentation, re-fermented in the bottle. Pasteurised, centrifuged and filtered.
Ingredients: Water, malt, maize, Belgian hops, sugar, and yeast.
The Brewery: Brasserie de la Senne was born from a meeting in May 2002 between Yvan De Baets and Bernard Leboucq, during the second edition of the Zinneke parade in Brussels. They started their career as professional brewers at the end of 2003, by building a microbrewery in Sint-Pieters-Leeuw. After two years of activity, the place became too small due to the success. They then decided to move and realise their dream: to establish themselves in their city, Brussels. To mark the occasion, they named their brewery from the river that gave birth to the city over a thousand years ago: Brasserie de la Senne.
Food: Goes wonderfully well with asparagus or mussels.
Keeping and Storage: The beer will keep for 12 years in the bottle, if well stored.
1.04 CHF/dl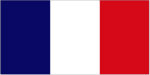 Style et couleur: Bière belge Triple blonde.
Goût: Les arômes rappellent la poire et la banane bien mûre. Le houblon se développe ensuite, par des notes florales et épicées (poivre blanc, noix de muscade). Son taux d'alcool lui apporte une certaine rondeur, mais l'absence de sucres résiduels rend sa finale sèche et légèrement amère.

Alcool: 8% ABV
Température de consommation: 6 - 8° C
Fermentation: Bière à haute fermentation avec re-fermentation en bouteille.
Ingrédients: Eau, malt, maïs, houblon belge, sucre et levure.
La Brasserie: La Brasserie de la Senne est née d'une rencontre en mai 2002 entre Yvan De Baets et Bernard Leboucq, lors de la deuxième édition de la Zinneke parade de Bruxelles. Ils ont entamé leur carrière de brasseurs professionnels fin 2003, en construisant une microbrasserie à Sint-Pieters-Leeuw. Après deux ans d'activité, le succès aidant, les lieux sont devenus trop exigus. Ils ont alors décidé de déménager et de réaliser leur rêve : s'établir dans leur ville, Bruxelles. Pour marquer le coup, ils ont donné à leur brasserie le nom de la rivière grâce à laquelle la ville a vu le jour, il y a plus de mille ans d'ici : Brasserie de la Senne.
Cuisine: Se marie à merveille avec les asperges ou les moules.
Conservation et stockage: La bière se conservera 3 ans dans la bouteille, bien stockée.
1.04 CHF/dl
Stil und Farbe: Kräftiges goldblondes Belgisches Bier Tripel.
Geschmack: Die Aromen erinnern an reife Birnen und Bananen. Danach entwickelt sich der Hopfen mit blumigen und würzigen Noten (weißer Pfeffer, Muskatnuss). Sein Alkoholgehalt verleiht ihm eine gewisse Vollmundigkeit, aber das Fehlen von Restzucker macht den Abgang trocken und leicht bitter.
Alkohol: 8% ABV
Trinktemperatur: 6 - 8° C
Gärung: Obergäriges Bier mit erneuter Gärung in der Flasche. Pasteurisiert, zentrifugiert und filtriert.
Zutaten: Wasser, Malz, Mais, belgischer Hopfen, Zucker und Hefe.
Die Brauerei: Die Brasserie de la Senne entstand, als Yvan De Baets und Bernard Leboucq im Mai 2002 bei der zweiten Ausgabe der Zinneke-Parade in Brüssel aufeinander trafen. Sie begannen ihre Karriere als professionelle Brauer Ende 2003 mit dem Bau einer Mikrobrauerei in Sint-Pieters-Leeuw. Nach zwei Jahren wurden die Räumlichkeiten mit zunehmendem Erfolg zu klein. Also beschlossen sie, umzuziehen und ihren Traum zu verwirklichen: sich in ihrer Heimatstadt Brüssel niederzulassen. Um ein Zeichen zu setzen, benannten sie ihre Brauerei nach dem Fluss, durch den die Stadt vor über tausend Jahren von hier aus entstanden war: Brasserie de la Senne.
Essen: Passt gut zu Spargel und Muscheln.
Aufbewahrung und Lagerung: Das Bier bleibt 3 Jahre in der Flasche, gut gelagert.
1.04 CHF/dl