Style and Colour: Belgian triple blond beer.
Taste: Very little bitter, relatively dry, with citrus fruits (orange mandarin) in a mouthfeel.
Alcohol: 7.5 % ABV
Drinking Temperature: 6 - 8°C
Fermentation: High fermentation beer that re-ferments in the bottle.
Ingredients: Water drawn from the brewery's well, candi sugar, barley malt, hops and the brewery's own yeast.
The Brewery: Brasserie Dubuisson. Located in Pipaix, close to Tournai, in Belgium. Founded in 1769. It is one of the oldest Brewery in Wallonia.Their Bush beers names are simply the translation in English of their family French name Dubuisson. Their recipes have been unchanged for 80 years. They cultivate their own hops fields next to the brewery. They only use the water drawn from the brewery's well, below the brewery, which contributes to the specific character of the Bush beers.
Origin: Beer brewed for the first time at Brasse Temps in Louvain-la-Neuve.
Food: It is an excellent accompaniment to egg dishes, vegetables, shellfish, fish with sauce, chicken dishes, pizzas or pesto pasta.
Keeping and Storage: It can be stored for 2 years.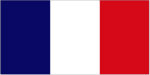 Style et couleur: Bière belge triple blonde.
Goût: Très peu amer, relativement sec, avec des agrumes (orange-mandarine) en bouche.
Alcool: 7,5% ABV
Température de consommation: 6 - 8° C
Fermentation: Bière de fermentation haute qui re-fermente dans la bouteille.
Ingrédients: Eau extraite du puits de la brasserie, sucre candi, malt d'orge, houblon et levure de la brasserie.
La Brasserie: Brasserie Dubuisson. Située à Pipaix, près de Tournai, en Belgique. Fondée en 1769. C'est l'une des plus anciennes Brasserie de Wallonie. Le noms de leurs bières Bush est simplement la traduction en anglais de leur nom de famille Dubuisson. Leurs recettes sont inchangées depuis 80 ans. Ils cultivent leurs propres champs de houblon à côté de la brasserie. Ils utilisent uniquement l'eau tirée du puits de la brasserie, en dessous de la brasserie, ce qui contribue au caractère spécifique des bières Bush.
Origine: Bière brassée pour la première fois au Brasse Temps de Louvain-la-Neuve.
Cuisine: C'est un excellent accord avec les plats à base d'œufs, les légumes, les crustacés, les poissons accompagnés d'une sauce, les plats de poulet, les pizzas ou les pâtes au pesto.
Conservation et stockage: Il peut être stocké pendant 2 ans.
Stil und Farbe: Belgisches dreifach blondes Bier.
Geschmack: Sehr wenig bitter, relativ trocken, mit Zitrusfrüchten (Orangenmandarine) im Mund.
Alkohol: 7,5% ABV
Trinktemperatur: 6 - 8 ° C
Gärung: Hochgäriges Bier, das in der Flasche vergärt.
Zutaten: Wasser aus dem Brunnen der Brauerei, Kandiszucker, Gerstenmalz, Hopfen und hauseigene Hefe.
Die Brauerei: Brasserie Dubuisson. Liegt in Pipaix, in der Nähe von Tournai in Belgien. Gegründet im Jahre 1769. Es ist eine der ältesten Brauereien in Wallonien. Ihre Bush Biere Namen sind einfach die Übersetzung in Englisch ihrer Familie Name Dubuisson. Ihre Rezepte sind seit 80 Jahren unverändert. Sie bewirtschaften ihre eigenen Hopfenfelder neben der Brauerei. Sie verwenden nur das Wasser, das aus dem Brunnen der Brauerei unterhalb der Brauerei stammt, was zum spezifischen Charakter der Bush-Biere beiträgt.
Ursprung: Erstmals wurde in Brasse Temps in Louvain-la-Neuve Bier gebraut.
Essen: Er passt hervorragend zu Eierspeisen, Gemüse, Krustentieren, Fisch mit Sauce, Hühnergerichten, Pizzas oder Pesto-Nudeln.
Aufbewahrung und Lagerung: Es kann 2 Jahre gelagert werden.
I bought this beer before with the smaller bottle, and I always loved it. despite is a strng beer, I find it easy to drink during my dinner, or as "post-dinner" while on the sofa

A funky name for a funky god beer.