Style and Colour: Belgian Amber IPA beer.
Taste: Fresh aroma of hops, beautiful bitterness and fruity aromas of lychee and passion fruit complemented by the taste of Sauvignon Blanc wine.

Alcohol: 6% ABV
Drinking Temperature: 5 - 7°C
Fermentation: Top fermentation that undergoes a second fermentation in the bottle. Dry-hopping: normally hop is added in the boiling process but with dry-hopping the hops are added in the fermentation tank before it goes into the bottle.
Ingredients: Water, 100% pale malts, hops Tomahawk, Cascade, Saaz, Amarillo & Nelson Sauvin, yeast.
The Brewery: Henricus brewery is located in Zeebrugge, in Belgium, founded in 2013 by Mathias Van den Poel.
Origin: Paljas is a typical Belgian name for a little rascal who likes to tease the others, someone who doesn't take it all too seriously. That is the message Henricus brewery wants to give with Paljas beers, take time to have fun and enjoy life with a great beer.
Food: Bitter beers do work well with fried, spicy or salty foods.
Keeping and Storage: It can be stored for 2 years.
World Beer Awards: Best Belgian IPA in 2015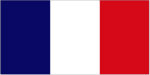 Style et couleur: Bière belge ambrée IPA.
Goût: Arôme frais de houblon, belle amertume et arômes fruités de litchi et de fruit de la passion complétés par le goût du vin Sauvignon blanc.
Alcool: 6% ABV
Température de consommation: 5 - 7° C
Fermentation: Elle subit une deuxième fermentation dans la bouteille. Houblonnage à cru: normalement, le houblon est ajouté dans le processus d'ébullition, mais avec le houblonnage à cru, le houblon est ajouté dans la cuve de fermentation avant d'être introduit dans la bouteille.
Ingrédients: Eau, 100% malt, houblon Tomahawk, Cascade, Saaz, Amarillo et Nelson Sauvin, levure.
La brasserie: La brasserie Henricus est située à Zeebrugge, en Belgique, fondée en 2013 par Mathias Van den Poel.
Origine: Paljas est un nom typiquement belge pour un petit coquin qui aime se moquer des autres, quelqu'un qui ne se prend pas trop au sérieux. Tel est le message que la brasserie Henricus veut donner avec les bières Paljas, prenez le temps de vous amuser et profitez de la vie avec une bonne bière.
Cuisine: Les bières amères se marient bien avec les aliments frits, épicés ou salés.
Conservation et stockage: Elle peut être stockée pendant 2 ans.
World Beer Awards: Meilleure bière IPA belge en 2015
Stil und Farbe: Bernsteinfarbenes IPA Belgisches Bier.
Geschmack: Aromahopfen Kosten schön Bitterkeit und fruchtige Aromen von Litschi und Passionsfrucht durch den Geschmack von Wein Sauvignon Blanc ergänzt.
Alkohol: 6% ABV
Trinktemperatur: 5 - 7° C
Gärung: Es wird eine zweite Gärung in der Flasche durchgeführt. Rohhopfen: normalerweise werden die Hops in dem Kochprozess zugegeben, aber mit dem Rohhopfen wird Hops zu dem Fermentationsbehälter gegeben, bevor sie in die Flasche eingeführt.
Zutaten: Wasser, 100% Malze, Tomahawk Hopfen, Cascade, Saaz, Amarillo und Nelson Sauvin, Hefe.
Die Brauerei: Henricus Brauerei befindet sich in Zeebrügge, Belgien, im Jahr 2013 von Mathias Van den Poel gegründet.
Ursprung: Paljas ist ein typischer belgischer Name für einen kleinen Schelm, der sich gerne über andere lustig macht, jemanden, der sich selbst nicht zu ernst nimmt. Das ist die Botschaft, die die Henricus-Brauerei mit Paljas-Bieren geben möchte. Nehmen Sie sich Zeit, um sich zu amüsieren und das Leben mit einem guten Bier zu genießen.
Essen: Bittere Biere passen gut zu frittierten, würzigen oder salzigen Speisen.
Aufbewahrung und Lagerung: Es kann 2 Jahre gelagert werden.
World Beer Awards: Bestes belgisches IPA im Jahr 2015
Schönes belgisches IPA zum teilen.

Sehr schönes ausgeglichenes IPA.