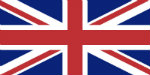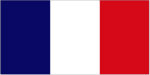 Get your free bottle with the code BONSVOEUX2022 for any order of beers of your choice of 50 CHF or more
Style and Colour Bons Voeux: Belgian blonde season style beer.
Taste: It is a well-balanced, complex beer with a refreshing fruitiness, spicy aromas of coriander and hops and a long finish.
Alcohol: 9.5 % ABV
Drinking Temperature: 10° - 12° C
Fermentation: Dry Hopping. High fermentation and fermentation in the bottle .
Ingredients: Water, house yeast, pale malts, Kent Golding hops.
The Brewery: The Dupont Brewery is located in Tourpes, in Hainaut, Belgium. Founded in 1950, it was a working farm back to 1759.
Origin: This beer was a gift at the beginning of the year to the brewery's most loyal customers (hence its name "With best wishes from Brasserie Dupont").
Food: Excellent as an aperitif during the end-of-year celebrations.
Keeping and Storage: The beer will keep for many years in the bottle.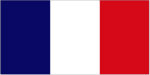 Votre bouteille gratuite avec le code BONSVOEUX2022 pour toute commande des bières de votre choix de 50 CHF ou plus
Style et couleur Bons Voeux: Bière belge de saison blonde
Goût: Il s'agit d'une bière d'un bel équilibre, complexe, au fruité rafraîchissant, aux arômes épicés de coriandre et houblon et à la finale longue.
Alcool: 9.5% ABV
Température de consommation: 10° - 12° C
Fermentation: Houblonnage à cru. Haute fermentation et fermentation en bouteille.
Ingrédients: Eau, levure maison, malts pâles, houblon Kent Golding.
La Brasserie: La Brasserie Dupont est située à Tourpes, dans le Hainaut, en Belgique. Fondée en 1950, c'était une ferme en activité depuis 1759.
Origine: Cette bière était offerte en début d'année aux plus fidèles clients de la brasserie (d'où son nom « Avec les bons vœux de la Brasserie Dupont »).
Cuisine: Excellent en apéritif pendant les fêtes de fin d'année.
Conservation et stockage: La bière se conservera longtemps dans la bouteille.
Eine Gratisflasche mit dem Code BONSVOEUX2022 für jede Bestellung der Biere Ihrer Wahl im Wert von 50 CHF oder mehr.
Stil und Farbe Bons Voeux: Belgisches Blond Bier der Saison.
Geschmack: Es ist ein gut ausgewogenes, komplexes Bier mit einer erfrischenden Fruchtigkeit, würzigen Koriander- und Hopfenaromen und einem langen Abgang.
Alkohol: 9.5% ABV
Trinktemperatur: 10° - 12° C
Gärung: Roh-Hopping. Hochvergärung und Gärung in der Flasche.
Zutaten: Wasser, Haushefe, helle Malze, Kent Golding Hopfen.
Die Brauerei: Die Dupont Brauerei befindet sich in Tourpes, im Hennegau, Belgien. Es wurde 1950 gegründet und war bis 1759 ein arbeitender Bauernhof.
Ursprung: Dieses Bier wurde zu Beginn des Jahres den treuesten Kunden der Brauerei ausgeschenkt (daher der Name "Mit den besten Wünschen der Brasserie Dupont").
Essen: Ausgezeichnet als Aperitif während der Festtage.
Aufbewahrung und Lagerung: Das Bier bleibt lange in der Flasche.