Style and Colour: Belgian flemish red brown beer.
Taste: Refreshingly sour with a sweet touch, its vinous aromas are tempered by the sweet character of the malt.
Alcohol: 6.2 % ABV
Drinking Temperature: 8° C
Fermentation: Mixed-fermentation beer: a young, top-fermented beer matured using wild fermentation in oak foeder barrels.
Ingredients: Water, yeast, malt and hops.
The Brewery: The Brewery Verhaeghe is located in Kortrijk, in Belgium. Founded in 1885 by Paul Verhaeghe.
Origin: The Duchess, Mary of Burgundy, was the wife of Maximilian I. She granted many rights to citizens and supported the brewers.
Food: Works nicely in the kitchen when used in sauces, sabayon and stews. Pairs wonderfully with cheeses.
Keeping and Storage: The beer will keep for 2 years in the bottle, if well stored.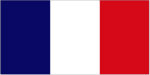 Style et couleur: Bière flamande rouge-brun.
Goût: Rafraîchissant, acidulé avec une touche sucrée, ses arômes vineux sont tempérés par le caractère sucré du malt.
Alcool: 6.2% ABV
Température de consommation: 8° C
Fermentation: Bière de fermentation mixte : bière jeune, de fermentation haute, mûrie par fermentation sauvage en fûts de chêne.
Ingrédients: Eau, levure, malt et houblon.
La Brasserie: La Brasserie Verhaeghe est située à Courtrai, en Belgique. Fondée en 1885 par Paul Verhaeghe.
Origine: La duchesse Marie de Bourgogne était l'épouse de Maximilien Ier. Elle accordait de nombreux droits aux citoyens et soutenait les brasseurs.
Cuisine: Fonctionne bien dans la cuisine lorsqu'elle est utilisée dans les sauces, les sabayons et les ragoûts. Accompagne à merveille les fromages.
Conservation et stockage: La bière se conservera 2 ans dans la bouteille, bien stockée.
Stil und Farbe: Belgisches flämisches Rotbraunbier.
Geschmack: Erfrischend sauer mit einer süßen Note, seine weinigen Aromen werden durch den süßen Charakter des Malzes gemildert.
Alkohol: 6.2% ABV
Trinktemperatur: 8° C
Gärung: Mischgäriges Bier: ein junges, obergäriges Bier, das durch Wildgärung in Eichenfässern gereift ist.
Zutaten: Wasser, Hefe, Malz und Hopfen.
Die Brauerei: Die Brauerei Verhaeghe befindet sich in Kortrijk, Belgien. Gegründet 1885 von Paul Verhaeghe.
Ursprung: Die Herzogin, Maria von Burgund, war die Frau von Maximilian I. Sie gewährte den Bürgern viele Rechte und unterstützte die Brauer.
Essen: Funktioniert gut in der Küche, wenn es in Soßen, Sabayon und Eintöpfen verwendet wird. Passt hervorragend zu Käse.
Aufbewahrung und Lagerung: Das Bier bleibt 2 Jahre in der Flasche, gut gelagert.
A wine, or a beer...? A good beer !

This is without a doubt, a benchmark, a standard, for any sour style beer. It is ridiculous that you can get such a great beverage for such an excellent price.