Style and Colour: Flemish Red-Brown Beer, very light and crisp.
Taste: The aroma is malty and slightly roasted. This beer tastes slightly sweet and sour, with a moderately bitter finish of roast malt.
Alcohol: 5 % ABV
Drinking Temperature: 4 - 6 °C
Fermentation: Bourgogne des Flandres is a mixed-fermentation beer: a young, top-fermented beer is blended with spontaneously fermented lambic beer. The brewer does not add yeast but uses wild yeasts in the air: when brewing is done, the wort cools down in a large open cooling basin, and the wild yeasts ("Bretts" of the Brettanomyces family) in the air encourage it to ferment spontaneously.The fermentation process of lambic beers continues in oak foeders, a process that can take between 2 and 3 years.
Ingredients: Water, barley malt, sugar, maize, roast barley, wheat and hop.
The Brewery: Brouwerij Bourgogne des Flandres. Located in the historical center of Brugge, 200m from The Grand Place.Founded in 1825.
Origin: In the Middle Age, the Burgundy region extended to Flanders. In 1419, the Duke of Burgundy, Jean Sans Peur, created the Order of Hops. It imposes the use of this plant to improve and stabilise the taste of the drink which then takes for the first time the name of beer (and no longer cervoise).
Food: Bourgogne des Flandres makes a great addition to a classic beef stew, and also soft cheese from the Burgundy area, a cheese from the Mâconnais region or an ash-covered goat's cheese to complement it.
Keeping and Storage: Keeps in the bottle for 2 years.
World Beer Challenge 2017: Silver Medal style Flanders Oud Bruin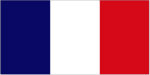 Style et couleur: Bière rouge-brune flamande très légère et rafraîchissante.
Goût: Cette bière a un goût légèrement aigre-doux, avec une finale modérément amère de malt torréfié. L'arôme est malté et légèrement fumé.
Alcool: 5% ABV
Température de consommation: 4 - 6 ° C
Fermentation: La Bourgogne des Flandres est une bière à fermentation mixte: une jeune bière à fermentation haute est mélangée avec de la bière lambic spontanément fermentée. Le brasseur n'ajoute pas de levure mais utilise des levures sauvages dans l'air: lorsque le brassage est terminé, le moût se refroidit dans un grand bassin de refroidissement ouvert, et les levures sauvages («Bretts» de la famille Brettanomyces) l'incitent à fermenter spontanément.Le processus de fermentation des bières lambic se poursuit dans des tonneaux de chêne, un processus qui peut prendre entre 2 et 3 ans.
Ingrédients: Eau, malt d'orge, sucre, maïs, orge rôti, blé et houblon.
La brasserie: La Brasserie Bourgogne des Flandres est située dans le centre historique de Bruges, à 200m de la Grand Place. Fondée en 1825.
Origine: Au Moyen Âge, la région Bourgogne s'étend à la Flandre. En 1419, le duc de Bourgogne, Jean Sans Peur, crée l'Ordre du Houblon. Il impose l'utilisation de cette plante pour améliorer et stabiliser le goût de la boisson qui prend alors pour la première fois le nom de bière (et non plus de cervoise).
Cuisine: La Bourgogne des Flandres est un excellent complément à un ragoût de bœuf classique, mais aussi à un fromage à pâte molle de la région de Bourgogne, à un fromage du Mâconnais ou à un fromage de chèvre recouvert de cendre.
Conservation et stockage: Garde en bouteille pendant 2 ans.
World Beer Challenge 2017: médaille d'argent des bières rouge-brunes flamande
Stil und Farbe: Flämisches rot-braunes Bier, sehr leichtes und erfrischendes Bier.
Geschmack: Das Aroma ist malzig und leicht geröstet. Dieses Bier schmeckt leicht süß-sauer, mit einem mäßig bitteren Abgang von Röstmalz.
Alkohol: 5% ABV
Trinktemperatur: 4 - 6 ° C
Gärung: Bourgogne des Flandres ist ein Mischgärbier: Ein junges, obergäriges Bier wird mit spontan fermentiertem Lambbier vermischt. Der Brauer fügt keine Hefe hinzu, sondern verwendet wilde Hefen in der Luft: Nach dem Brauen kühlt sich die Würze in einem großen offenen Kühlbecken ab, und die wilden Hefen ("Bretts" der Familie Brettanomyces) in der Luft ermutigen sie zum Gären spontan. Der Fermentationsprozess von Lambic-Bieren setzt sich in Eichenfäulen fort, ein Prozess, der zwischen 2 und 3 Jahren dauern kann.
Zutaten: Wasser, Gerstenmalz, Zucker, Mais, Gerstengrütze, Weizen und Hopfen.
Die Brauerei: Brouwerij Bourgogne des Flandres. Liegt im historischen Zentrum von Brügge, 200 m vom Grand Place. Gegründet im Jahr 1825.
Ursprung: Im Mittelalter erstreckte sich die Region Burgund bis nach Flandern. 1419 gründete der Herzog von Burgund, Jean Sans Peur, den Hopfenorden. Es setzt den Gebrauch dieser Pflanze ein, um den Geschmack des Getränks zu verbessern und zu stabilisieren, der dann zum ersten Mal den Namen Bier (und nicht mehr cervoise) nimmt.
Essen: Bourgogne des Flandres ist eine hervorragende Ergänzung zu einem klassischen Rindergulasch, aber auch Weichkäse aus der Region Burgund, ein Käse aus der Region Mâconnais oder ein mit Asche bedeckter Ziegenkäse.
Aufbewahrung und Lagerung: 2 Jahre in der Flasche.
World Beer Challenge 2017: Silver Meda Flanders Oud Bruin Still
Best place to get this beer

Beermyguest.ch is the best place to get this phenomenal beer! Cheers to the many more future orders

BOURGOGNE DES FLANDRES 75CL

One of my favourites - brown, not too strong, very interesting flavour to discover

It is an amazing experience! Comparable to an excellent rosé. So great in Summer!