Style and Colour: Blend of barrel aged beer and lambic (from Girardin)
Taste: Pronounced acidity with a woody aftertaste thanks to its ageing in oak barrels.
Alcohol: 7 % ABV
Drinking Temperature: 8-10 °C
Fermentation: High fermentation and fermentation in the bottle.
Ingredients: Spring water, malt, hops, home yeast.
The Brewery: Brewery De Ranke has been founded in 1930 and taken over by Nino Bacelle his brother in 1986, 2 beer lovers with clear values: 1. Using natural raw materials, without adding exipients or artificial ingredients. 2. Respecting old traditional methods, without ignoring new techniques. These techniques are only applied if they guarantee quality-improvement and not for cost-reduction. 3. A long-term strategy is planned, where all revenues are re-invested and word-of-mouth is their advertising.
Origin: Hybrid between Lambic and Beer, it represents the best of De Ranke Brewery.
Food: Goes very well with seafood and fish.
Keeping and Storage: The beer will keep for 2 years in the bottle.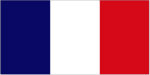 Style et couleur: Combinaison d'une bière vieillie en fût et de lambic (Girardin)
Goût: Acidité prononcée avec un arrière-goût boisé grâce sa garde en fût de chêne.
Alcool: 7% ABV
Température de consommation: 8-10 ° C
Fermentation: Haute fermentation et fermentation en bouteille.
Ingrédients: Eau de source, malt, houblon, levure maison.
La Brasserie: La brasserie De Ranke a été fondée en 1930 et reprise par Nino et son frère en 1986, 2 amateurs de bière aux valeurs claires : 1. Utilisation de matières premières naturelles, sans adjonction d'excipients ou d'ingrédients artificiels. 2. Respecter les anciennes méthodes traditionnelles, sans ignorer les nouvelles techniques. Ces techniques ne sont appliquées que si elles garantissent une amélioration de la qualité et non une réduction des coûts. 3. Une stratégie à long terme est prévue, où tous les revenus sont réinvestis et le bouche-à-oreille est leur publicité.
Origine: Hybride entre Lambic et Bière, elle représente ce qui se fait de mieux au sein de la brasserie De Ranke.
Cuisine: Accompagne très bien les fruits de mer et poissons.
Conservation et stockage: La bière se conservera 2 ans dans la bouteille.
Stil und Farbe: Fassbier und Lambic (Girardin) in Kombination
Geschmack: Ausgeprägte Säure mit einem holzigen Nachgeschmack dank der Reifung in Eichenfässern.
Alkohol: 7% ABV
Trinktemperatur: 8-10 ° C
Gärung: Hohe Gärung und Gärung in der Flasche.
Zutaten: Quellwasser, Malz, Hopfen, Haushefe.
Die Brauerei: Die Brauerei De Ranke wurde 1930 gegründet und 1986 von Nino Bacelle seinem Bruder übernommen, 2 Bierliebhaber mit klaren Werten: 1. Verwendung von natürlichen Rohstoffen, ohne Zusatz von Hilfsstoffen oder künstlichen Inhaltsstoffen. 2. Respekt vor alten traditionellen Methoden, ohne neue Techniken zu ignorieren. Diese Techniken werden nur dann eingesetzt, wenn sie eine Qualitätsverbesserung gewährleisten und nicht zur Kostenreduzierung. 3. Es ist eine langfristige Strategie geplant, bei der alle Einnahmen reinvestiert werden und die Mundpropaganda ihre Werbung ist.
Ursprung: Als Hybride zwischen Lambic und Bier stellt sie das Beste der Brauerei De Ranke dar.
Essen: Passt sehr gut zu Meeresfrüchten und Fisch.
Aufbewahrung und Lagerung: Das Bier bleibt 2 Jahre in der Flasche.
Sour but good on the pallet.