Style and Colour: Amber beer aged in Bourbon oak barrels.
Taste: Caramel, bourbon, vanilla, with a touch of almond.
Alcohol: 11.5 % ABV
Drinking Temperature: 10 - 12 °C
Fermentation: A blend of Delirium Nocturnum and Delirium Noël aged for 9 months in Bourbon oak barrels. Top-fermented beer that re-ferments in the bottle.

Ingredients: Water, yeast, malt, hops.
The Brewery: De Huyghe brewery is in Melle close to Ghent in Belgium. Founded in 1654 by the family Huyghe.
Food: Digestif by the fire after a good meal.
Keeping and Storage: The beer will keep for 5 years in the bottle, if well stored.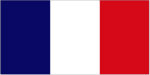 Style et couleur: Bière ambrée vieillie en fût de chêne Bourbon.
Goût: Caramel, bourbon, vanille, avec une touche d'amande.
Alcool: 11.5 % ABV
Température de dégustation: 10- 12 ° C
Fermentation: Mélange de Delirium Nocturnum et de Delirium Noël qui vieillit pendant 9 mois en fûts de chêne Bourbon. Fermentation haute qui refermente en bouteille.
Ingrédients: Eau, levure, malt , houblon.
La brasserie: La brasserie De Huyghe est située à Melle près de Gand en Belgique. Fondée en 1654 par la famille Huyghe.
Cuisine: Digestif au coin du feu après un bon repas
Conservation et stockage : La bière se conservera 5 ans en bouteille, si elle est bien stockée.
Stil und Farbe: In Bourbon-Eichenfässern gereiftes Bernsteinbier.
Geschmack: Karamell, Bourbon, Vanille mit einem Hauch von Mandel.
Alkohol: 11.5% ABV
Trinktemperatur: 10 - 12 ° C
Gärung: Eine Mischung aus Delirium Nocturnum und Delirium Noël, die 9 Monate lang in Fässern aus Bourbon-Eiche reift. Obergäriges Bier, das in der Flasche nachgärt.
Zutaten: Wasser, Hefe, Malz, Hopfen.
Die Brauerei: Die Brauerei De Huyghe befindet sich in Melle bei Gent in Belgien. Gegründet 1654 von der Familie Huyghe.
Essen: Digestif am Kamin nach einem guten Essen.
Aufbewahrung und Lagerung: Das Bier bleibt bei guter Lagerung 5 Jahre in der Flasche.