Style and Colour: Dark Red Cherry Beer
Taste: Sweet and fruity with aromas of almond and cherry. Good bittersweet balance.
Alcohol: 8 % ABV
Drinking Temperature: 6 °C
Fermentation: Top-fermented beer that re-ferments in the bottle. Brewed with fresh cherries and elderberry juice.
Ingredients: Water, three varieties of yeast, pale malt, Styrian Golding and Saaz hops.
The Brewery: De Huyghe brewery is in Melle close to Ghent in Belgium. Founded in 1654 by the family Huyghe.
Origin: On the label you will see pink elephants, crocodiles and dragons depicting the various stages of inebriation you might expect to go through after a few glasses.

Food: Ideal as an aperitif or dessert, with red fruit pancakes for example.
Keeping and Storage: The beer will keep for 3 years in the bottle, if well stored.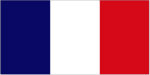 Style et couleur: Bière Rouge foncée à la cerise
Goût: Doux et fruité avec des arômes d'amande et de cerises. Bon équilibre doux-amer.
Alcool: 8 % ABV
Température de dégustation: 6 ° C
Fermentation: Bière de fermentation haute qui refermente en bouteille. Brassée avec des cerises fraîches et du jus de sureau.
Ingrédients: Water, barley malt, hops, cherries, elderberry juice, sugar
La brasserie: La brasserie De Huyghe est située à Melle près de Gand en Belgique. Fondée en 1654 par la famille Huyghe.
Origine: Sur l'étiquette, vous verrez des éléphants roses, des crocodiles et des dragons représentant les différents stades d'ébriété que vous pouvez vous attendre à vivre après quelques verres.
Cuisine: Idéal en apéritif ou en dessert, avec des crêpes aux fruits rouges par exemple.
Conservation et stockage : La bière se conservera 3 ans en bouteille, si elle est bien stockée.
Stil und Farbe: Dunkelrotes Kirschbier
Geschmack: Süß und fruchtig mit Aromen von Mandeln und Kirschen. Gute bittersüße Balance.
Alkohol: 8% ABV
Trinktemperatur: 6 ° C
Gärung: Obergäriges Bier, das in der Flasche nachgärt. Gebraut mit frischen Kirschen und Holundersaft.
Zutaten: Wasser, Gerstenmalz, Hopfen, Kirschen, Holundersaft, Zucker.
Die Brauerei: Die Brauerei De Huyghe befindet sich in Melle bei Gent in Belgien. Gegründet 1654 von der Familie Huyghe.
Ursprung: Auf dem Etikett sehen Sie rosa Elefanten, Krokodile und Drachen, die die verschiedenen Phasen des Rausches darstellen, die Sie nach ein paar Gläsern erwarten können.
Essen: Ideal als Aperitif oder Dessert, zum Beispiel mit Pfannkuchen aus roten Früchten.
Aufbewahrung und Lagerung: Das Bier bleibt bei guter Lagerung 3 Jahre in der Flasche.
Red is your name, red and tastee is your fruit flavors.