Style and Colour: IPA amber Beer
Taste: Full-bodied, intense with a touch of caramel. Spicy and lemony bitterness, and a very pleasant fresh, bitter and complex aftertaste.
Alcohol: 7 % ABV
Drinking Temperature: 6 °C
Fermentation: Top-fermented beer that re-ferments in the bottle.

Ingredients: Water, yeast, malt, hops.
The Brewery: De Huyghe brewery is in Melle close to Ghent in Belgium. Founded in 1654 by the family Huyghe.
Origin: Brewed in honour of the 25th anniversary of ''Delirium''.

Food: Ideal with spicy dishes.
Keeping and Storage: The beer will keep for 2 years in the bottle, if well stored.
World Beer Awards: Best special IPA beer in 2020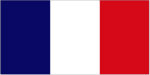 Style et couleur: Bière IPA ambrée
Goût: Corsé, intense avec une touche de caramel. Amertume épicée et citronnée, et un arrière-goût frais, amer et complexe très agréable.
Alcool: 7 % ABV
Température de dégustation: 6 ° C
Fermentation: Bière de fermentation haute qui refermente en bouteille.
Ingrédients: Eau, levure, malt , houblon.
La brasserie: La brasserie De Huyghe est située à Melle près de Gand en Belgique. Fondée en 1654 par la famille Huyghe.
Origine: Brassée en l'honneur des 25 ans ans des Delirium.
Cuisine: Idéal avec des plats épicés.
Conservation et stockage : La bière se conservera 2 ans en bouteille, si elle est bien stockée.
World Beer Awards : Meilleure bière IPA spéciale en 2020
Stil und Farbe: Bernsteinfarbenes IPA-Bier
Geschmack: Vollmundig, intensiv mit einem Hauch von Karamell. Würzig-zitronige Bitterkeit und ein frischer, bitterer und komplexer Nachgeschmack, der sehr angenehm ist.
Alkohol: 7% ABV
Trinktemperatur: 6 ° C
Gärung: Obergäriges Bier, das in der Flasche nachgärt.
Zutaten: Wasser, Hefe, Malz, Hopfen.
Die Brauerei: Die Brauerei De Huyghe befindet sich in Melle bei Gent in Belgien. Gegründet 1654 von der Familie Huyghe.
Ursprung: Gebraut zu Ehren des 25. Jahrestages des Deliriums.
Essen: Ideal zu würzigen Gerichten.
Aufbewahrung und Lagerung: Das Bier bleibt bei guter Lagerung 2 Jahre in der Flasche.
World Beer Awards: Bestes spezielles IPA-Bier im Jahr 2020
Elegant amber fruity taste.