Style and Colour: Triple Blonde Abbey Beer
Taste: Fruity, hoppy, but not very bitter.
Alcohol: 7.5 % ABV
Drinking Temperature: 8 - 10° C
Fermentation: High fermentation
Ingredients: Water, malt, hops, natural sugar and yeast.
The Brewery: Corsendonk Brewery, founded in 1398, attached to the priorate of Corsendonk.
Food: Goes well with fish, shellfish, poultry and creamy cheeses. Excellent with cheese fondue.
Keeping and Storage: It can be stored for 2 years.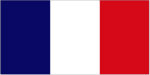 Style et couleur: Bière d'abbaye blonde triple
Goût: Fruité, houblonné, mais peu amer.
Alcool: 7.5% ABV
Température de consommation: 8 - 10° C
Fermentation: Bière de fermentation haute
Ingrédients: Eau, malt, houblon, sucre naturel et levure.
La Brasserie: Brasserie Corsendonk, fondée en 1398, adjointe au prioré de Corsendonk.
Cuisine: Se marie bien avec les poissons, crustacés, volaille et fromages crémeux. Excellente avec la fondue au fromage.
Conservation et stockage: Elle peut être stockée pendant 2 ans.
Stil und Farbe: Blondes dreifaches Abteibier

Geschmack: Fruchtig, hopfig, aber wenig bitter.
Alkohol: 7.5% ABV

Trinktemperatur: 8 - 10° C
Gärung: Hochgäriges Bier
Zutaten: Wasser, Malz, Hopfen, natürlicher Zucker und Hefe.
Die Brauerei: Brauerei Corsendonk, gegründet 1398, dem Priorat von Corsendonk beigeordnet.
Essen: Passt gut zu Fisch, Schalentieren, Geflügel und cremigen Käsesorten. Hervorragend zu Käsefondue.
Aufbewahrung und Lagerung: Es kann 2 Jahre gelagert werden.