Style and Colour: Fruity beer
Taste: Slightly acidic, fruity, with apricot aromas.
Alcohol: 6.7% ABV
Drinking Temperature: 4 - 6° C
Fermentation: A blend of seasonal fruit beers: one season with Luizet du Valais apricots (75% of the blend) and one hopped season with Geneva rhubarb (25% of the blend). It undergoes a refermentation in the bottle.
Ingredients: Water, malts, vine peaches, hops, yeast.
The Brewery: Brasserie Chien Bleu was founded in 2016 in Geneva by Julien Manetti, then a medical student, who wanted to create surprising beers that combined tradition and modernity.
Food: Excellent as an aperitif.
Keeping and Storage: The beer will keep for 5 years in the bottle, if well stored.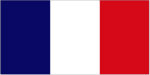 Style et couleur: Bière aux fruits
Goût: Légèrement acidulée, fruitée, aux arômes d'abricots.
Alcool: 6.7% ABV
Température de consommation: 4 - 6 ° C
Fermentation: Assemblage de bières de saison aux fruits: une saison aux abricots Luizet du Valais (75% de l'assemblage) et une saison houblonnée à la rhubarbe genevoise (25% de l'assemblage).Elle subit une refermentation en bouteille.
Ingrédients: Eau, malts , pêches de vigne, houblons, levures.
La Brasserie: Brasserie Chien Bleu fondée en 2016 à Genève par Julien Manetti, alors étudiant en médecine, désireux de créer des bières surprenantes, alliant tradition et modernité.
Cuisine: Excellente en apéritif.
Conservation et stockage: La bière se conservera au moins 5 ans en bouteille, si elle est bien stockée.
Stil und Farbe: Fruchtbier
Geschmack: Leicht säuerlich, fruchtig, mit Aprikosenaromen.
Alkohol: 6.7% ABV
Trinktemperatur: 4 - 6° C
Gärung: Eine Mischung aus saisonalen Fruchtbieren: ein Luizet du Valais Aprikose Saison (75% der Mischung) und ein Genf Rhabarber Saison (25% der Mischung). Es wird in der Flasche nachgegärt.
Zutaten: Wasser, Malz, Weinbergpfirsiche, Hopfen, Hefe.
Die Brauerei: Die Brasserie Chien Bleu wurde 2016 in Genf von Julien Manetti, damals Medizinstudent, gegründet, um überraschende Biere zu kreieren, die Tradition und Moderne verbinden.
Essen: Ausgezeichnet als Aperitif.
Aufbewahrung und Lagerung: Das Bier bleibt bei guter Lagerung mindestens 5 Jahre in der Flasche.