Style and Colour: Beer "à-la-méthode champenoise"
Taste: A mildly sweet aroma with flowers, a touch of citrus and ripe fruit. Beautiful pearlisation as well. The aftertaste is of a perfect bitterness with a beautifully dry finish.
Alcohol: 11.5 % ABV
Drinking Temperature: 0 - 4 °C
Fermentation: After a first fermentation and maturation the beer is transported to the Champagne region, where it is finished off using the well-known méthode champenoise usually used to produce champagne.
Ingredients: Water, yeast, malt and hops.
The Brewery: Bosteels brewery is in Buggenhout in Flanders in Belgium. Founded in the 18th century by Evarist Bosteels.
Origin: DeuS was the first ever Champagne-beer in Belgium

Food: Refreshing as an aperitif.
Keeping and Storage: The beer will keep for 2 years in the bottle, if well stored.
World Beer Awards: gold medal 2019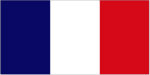 Style et couleur: Bière "à la méthode champenoise".
Goût: Un arôme légèrement sucré avec une touche d'agrumes et de fruits mûrs. Belle perlisation. L'arrière-goût est d'une amertume parfaite.
Alcool: 11.5 % ABV
Température de dégustation: 0 - 4 ° C
Fermentation: Après une première fermentation et maturation, la bière est transportée en Champagne, où elle est finie selon la célèbre méthode champenoise généralement utilisée pour produire le champagne.
Ingrédients: Eau, levure, malt et houblon.
La brasserie: La brasserie Bosteels est située à Buggenhout en Flandre, en Belgique. Fondée au 18ème siècle par Evarist Bosteels.
Origine: DeuS a été la toute première bière de Champagne en Belgique.
Cuisine: Rafraîchissant à l'apéritif.
Conservation et stockage : La bière se conservera 2 ans en bouteille, si elle est bien stockée.
World Beer Awards: médaille d'or 2019
Stil und Farbe: Bier "à-la-méthode champenoise".
Geschmack: Ein mildes, süßes Aroma mit einem Hauch von Zitrusfrüchten und reifen Früchten. Wunderschöne Perlglanz. Der Nachgeschmack ist von perfekter Bitterkeit.
Alkohol: 11.5% ABV
Trinktemperatur: 0 - 4 ° C
Gärung: Nach einer ersten Gärung und Reifung wird das Bier in die Champagne transportiert, wo es mit der bekannten Méthode Champenoise, die normalerweise zur Herstellung von Champagner verwendet wird, veredelt wird.
Zutaten: Wasser, Hefe, Malz und Hopfen.
Die Brauerei: Die Brauerei Bosteels befindet sich in Buggenhout in Flandern in Belgien. Gegründet im 18. Jahrhundert von Evarist Bosteels.
Ursprung: DeuS war das erste Champagnerbier in Belgien.
Essen: Erfrischend als Aperitif.
Aufbewahrung und Lagerung: Das Bier bleibt bei guter Lagerung 2 Jahre in der Flasche.
World Beer Awards: Goldmedaille 2019