Style and Colour: Lambic Gueuze blended in Sherry barrels. Blend N° 94. Season 18/19
Taste: Beautiful acidity wrapped in raspberry and cherry flavours with a hint of almond.
Alcohol: 6.7 % ABV
Drinking Temperature: 6 - 8° C
Fermentation: This Zenne y Frontera is a blend of ten different sherry barrels - nine Oloroso barrels and one Amontillado barrel. The Oloroso barrels were more than forty years old. The lambics originate from five different brews and were all a good year old when filling the sherry barrels. Accordingly, the weighted average age upon bottling was a tad more than 24 months.. Refermentation in the bottle gives this Geuze its famous champagne-like spritziness.
Ingredients: Water, malt, unmalted wheat, bacteria and aged hops.
The Brewery: 3 Fonteinen is a traditional lambic brewer and blender located in Beersel South Brussels, founded in 1883 by Jacobus Vanderlinden. The name 3 Fonteinen means three fountains and originally referred to the hand pumps that were used to serve the three types of beer: lambic, faro, and kriek. 3 Fonteinen started brewing his own lambic in 1998.
Origin: 3 Fonteinen Zenne y Frontera is a creation from Armand Debelder, together with sommelier Andy De Brouwer. Lambic is a type of beer brewed in the Pajottenland region of Belgium southwest of Brussels. It is fermented through exposure to wild yeasts and bacteria. Oude Gueuze' label was accorded legal protection by the European Union. Brewers are now only allowed to call their product Oude Gueuze if the older lambic used in the process has been aged for three years, has matured in oak barrels and is free of any artificial sweeteners.
Food: Pairs wonderfully with blue or goat cheese and desserts like waffles.
Keeping and Storage: The beer will keep for 15 years in the bottle, if well stored on its side.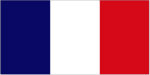 Style et couleur: Lambic Gueuze assemblé en fûts de Xérès. Blend N° 94. Season 18/19.
Goût: Belle acidité enveloppée de saveurs de framboises et cerises avec une petite note d'amande.
Alcool: 6.7% ABV
Température de consommation: 6 - 8° C
Fermentation: Ce Zenne y Frontera est un mélange de dix fûts de xérès différents - neuf fûts d'Oloroso et un fût d'Amontillado. Les fûts d'Oloroso avaient plus de quarante ans. Les lambics proviennent de cinq brassins différents et avaient tous une bonne année d'âge au moment du remplissage des fûts de xérès. Par conséquent, l'âge moyen pondéré au moment de la mise en bouteille était d'un peu plus de 24 mois. La refermentation en bouteille donne à cette Geuze son fameux aspect champenois.
Ingrédients: Eau, malt, blé non malté, levure sauvage et houblon vieilli.
La Brasserie: 3 Fonteinen est un brasseur et assembleur traditionnel de lambics, situé à Beersel au Sud de Bruxelles, fondé en 1883 par Jacobus Vanderlinden. Le nom 3 Fonteinen signifie trois fontaines et désignait à l'origine les pompes à main utilisées pour servir les trois types de bière : lambic, faro et kriek. 3 Fonteinen a commencé à brasser son propre lambic en 1998.
Origine: Le Lambic est un type de bière brassé dans la région du Pajottenland en Belgique, au sud-ouest de Bruxelles. Il est fermenté par exposition à des levures sauvages et à des bactéries. Le label "Oude Gueuze" a obtenu la protection juridique de l'Union européenne. Les brasseurs ne sont désormais autorisés à appeler leur produit Oude Gueuze que si l'ancien lambic utilisé dans le processus a été vieilli pendant trois ans, a mûri dans des fûts de chêne et est exempt de tout édulcorant artificiel.
Cuisine: Accompagne à merveille le fromage bleu ou de chèvre et les desserts comme les gaufres.
Conservation et stockage: La bière se conservera 15 ans dans la bouteille, bien stockée (couchée).
Stil und Farbe: Lambic Gueuze verschnitten in Sherry Fässern. Blend N° 94. Season 18/19.
Geschmack: Schöne Säure umhüllt von Himbeer- und Kirscharomen mit einem Hauch von Mandel.
Alkohol: 6.7% ABV
Trinktemperatur: 6 - 8° C
Gärung: Dieser Zenne y Frontera ist ein Blend aus zehn verschiedenen Sherry-Fässern - neun Oloroso-Fässer und ein Amontillado-Fass. Die Oloroso-Fässer waren mehr als vierzig Jahre alt. Die Lambics stammen aus fünf verschiedenen Brauereien und waren bei der Abfüllung in die Sherryfässer alle ein gutes Jahr alt. Entsprechend lag das gewichtete Durchschnittsalter bei der Abfüllung bei etwas mehr als 24 Monaten. Die Nachgärung in der Flasche verleiht dieser Geuze ihre berühmte champagnerartige Spritzigkeit.
Zutaten: Wasser, Malz, ungemälzter Weizen, Bakterien und gealterter Hopfen.
Die Brauerei: 3 Fonteinen ist ein traditioneller Brauerei und Lambushersteller mit Sitz in Beersel South Brussels, der 1883 von Jacobus Vanderlinden gegründet wurde. Der Name 3 Fonteinen bedeutet drei Brunnen und bezog sich ursprünglich auf die Handpumpen, mit denen die drei Biersorten Lambic, Faro und Kriek serviert wurden. 3 Fonteinen begann 1998, sein eigenes Lambic zu brauen.
Ursprung: Lambic ist eine Biersorte, die in der Region Pajottenland in Belgien südwestlich von Brüssel gebraut wird. Es wird durch die Einwirkung von Wildhefen und Bakterien fermentiert. Das Label von Oude Gueuze erhielt von der Europäischen Union Rechtsschutz. Brauer dürfen ihr Produkt nun nur noch dann Oude Gueuze nennen, wenn das dabei verwendete ältere Lambic drei Jahre alt ist, in Eichenfässern gereift ist und frei von künstlichen Süßstoffen ist.
Essen: Passt wunderbar zu Ziegenkäse und Desserts wie Waffeln.
Aufbewahrung und Lagerung: Das Bier bleibt 15 Jahre in der Flasche, wenn es gut gelagert und horizontal gelagert wird.