Style and Colour: Blond abbey beer
Taste: Sweetness on the palate, followed by a slight bitterness.

Alcohol: 6 % ABV
Drinking Temperature: 4 - 6° C
Fermentation:Top-fermented beer that re-ferments in the bottle.

Ingredients: Water, barley malts, hops (Saaz, Belgian Popering), yeast
The Brewery: The Cistercian Abbey "Notre-Dame du Val-Dieu" was founded in 1216 by monks from Hocht, near Liège.
Origin: According to legend, the uninhabited valley in which they settled was so hostile that the local population nicknamed it "Valley of the Devil". The monks renamed it "Valley of God", which later gave its name to the Abbey. The Abbey of Val-Dieu is the only Belgian Abbey to have survived the French Revolution. The Christian community of Val-Dieu still occupies the place and is united to the Cistercian Order. It is the only Belgian Abbey beer 100% brewed in a living Abbey, just like the famous Belgian Trappist beers.
Food: Ideal as an aperitif.
Keeping and Storage: The beer will keep for at least 2 years in the bottle, if well stored.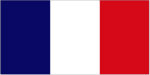 Style et couleur: Bière d'abbaye blonde
Goût: Mise en bouche pleine de douceur, suivie d'une légère amertume
Alcool: 6% ABV
Température de consommation: 4 - 6° C
Fermentation: Bière de haute fermentation qui refermente en bouteille.
Ingrédients: Eau, malts d'orge, houblons (Saaz, Popering Belge), levures
La Brasserie: L'Abbaye cistercienne « Notre-Dame du Val-Dieu » a été fondée en 1216 par des moines venus de Hocht, près de Liège.
Origine: Selon la légende, la vallée inhabitée dans laquelle ils s'implantèrent était si hostile que la population locale la surnommait «Vallée du diable». Les moines la rebaptisèrent «Vallée de Dieu», ce qui donnera plus tard son nom à l'Abbaye. L'Abbaye du Val-Dieu est la seule Abbaye belge ayant survécu à la Révolution Française. La communauté chrétienne du Val-Dieu occupe toujours les lieux et elle est unie à l'Ordre Cistercien. Elle est la seule bière d'Abbaye belge 100% brassée dans une Abbaye en activité, tout comme les célèbres bières Trappistes belges.
Cuisine: Idéal en apéritif
Conservation et stockage: La bière se conservera au moins 2 ans en bouteille, si elle est bien stockée.
Stil und Farbe: Blondes Abteibier
Geschmack: Süße am Gaumen, gefolgt von einer leichten Bitterkeit.
Alkohol: 6% ABV
Trinktemperatur: 4 - 6° C
Gärung: Obergäriges Bier, das in der Flasche nachgärt.
Zutaten: Wasser, Gerstenmalz, Hopfen (Saaz, Belgischer Popering), Hefe
Die Brauerei: Die Zisterzienserabtei "Notre-Dame du Val-Dieu" wurde 1216 von Mönchen aus Hocht bei Liège gegründet.
Ursprung: Der Legende nach war das unbewohnte Tal, in dem sie sich niederließen, so feindselig, dass die Einheimischen es "Tal des Teufels" nannten. Die Mönche benannten es in "Tal Gottes" um, das später der Abtei ihren Namen gab. Die Abtei von Val-Dieu ist die einzige belgische Abtei, die die Französische Revolution überlebt hat. Die christliche Gemeinschaft von Val-Dieu nimmt noch immer den Platz ein und ist mit dem Zisterzienserorden verbunden. Es ist das einzige belgische Abteibier, das zu 100% in einer lebenden Abtei gebraut wird, genau wie die berühmten belgischen Trappistenbiere.
Essen: Ideal als Aperitif
Aufbewahrung und Lagerung: Das Bier bleibt bei guter Lagerung mindestens 2 Jahre in der Flasche.
I tried this one because my wife loves white beers. I find it tasty despite normally I prefer hoppy beers. I found it very good with tasty cheese and appetizers, or during a hot Summer. Definitively a good beer but not my preferred one.