Style and Colour: Gueuze with fresh Pinot Noir grapes
Taste: Moderate acidity, accompanied by light fruity flavours. Little tannin. Dry finish.
Alcohol: 7.7 % ABV
Drinking Temperature: 10 - 12° C
Fermentation: Spontaneous fermentation beer made from the fermentation of Pinot Noir grapes in a blend of 1, 2 and 3 year old lambics for a duration of 4 months. Unfiltered and unpasteurized, it is refermented in the bottle for a minimum of 3 months. The lambics used are fermented and matured in oak barrels. They come from musts brewed by the breweries Boon, Lindemans, Girardin and Cantillon.
Ingredients: Water, barley, wheat, suranné hops, Pinot Noir Trauben (350gr per litre).
The Brewery: Located in Bierghes (Rebecq), in the Senne valley, the Gueuzerie Tilquin is the only gueuzerie in Wallonia. Founded in 2009 by Pierre Tilquin, bio-engineer and holder of a PhD in statistics and genetics. He followed an intensive course in brewing sciences in Leuven, and gained his experience at the breweries Huyghe (Melle), 3 Fonteinen (Beersel) and Cantillon (Anderlecht).
Origin: Lambic is a type of beer brewed in the Pajottenland region of Belgium southwest of Brussels. Brewed in Lembeek, the village that gave Lambic its name. It is fermented through exposure to wild yeasts and bacteria. The Pinot Noir grape comes from the Domaine Valentin Zusslin on the Bollenberg hill in Alsace and is certified organic.
Food: Excellent as an aperitif.
Keeping and Storage: The beer will keep for 10 years in the bottle, if well stored on its side.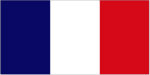 Style et couleur: Gueuze aux raisins Pinot Noir
Goût: Une acidité modérée, accompagnée de légères saveurs fruitées. Peu de tanin. Finale sèche.
Alcool: 7.7 % ABV
Température de consommation: 10 - 12° C
Fermentation: Bière de fermentation spontanée issue de la fermentation de raisins Pinot Noir dans un assemblage de lambics de 1, 2 et 3 ans pour une durée de 4 mois. Non filtrée et non pasteurisée, elle est refermentée en bouteille pour une durée de minimum 3 mois. Les lambics employés ont fermenté et mûri en fûts de chêne. Ils sont issus de moûts brassés par les brasseries Boon, Lindemans, Girardin et Cantillon.
Ingrédients: Eau, orge, froment, houblon suranné, raisins Pinot Noir (350gr par litre).
La Brasserie: Installée à Bierghes (Rebecq), dans la vallée de la Senne, la Gueuzerie Tilquin est l'unique gueuzerie de Wallonie. Fondée en 2009 par Pierre Tilquin, bio-ingénieur et porteur d'un doctorat en statistiques et génétique. Il a suivi un cours intensif en sciences du brassage à Leuven, et il a acquis son expérience à la brasserie Huyghe (Melle), 3 Fonteinen (Beersel) et Cantillon (Anderlecht).
Origine: Le Lambic est un type de bière brassée dans la région du Pajottenland en Belgique, au sud-ouest de Bruxelles. Elle est fermentée par exposition à des levures sauvages et à des bactéries. Le raisin Pinot Noir est issue du Domaine Valentin Zusslin de la colline de Bollenberg en Alsace et certifié BIO.
Cuisine: Excellente en apéritif.
Conservation et stockage: La bière se conservera 10 ans dans la bouteille, bien stockée (couchée).
Stil und Farbe: Gueuze mit frischen Pinot Noir-Trauben
Geschmack: Mäßige Säure, begleitet von leicht fruchtigen Aromen. Wenig Tannin. Trockenes Finish.
Alkohol: 7.7 % ABV
Trinktemperatur: 10 - 12° C
Gärung: Bier mit spontaner Gärung, das aus der Gärung Pinot Noir-Trauben in einer Mischung aus 1, 2 und 3 Jahre alten Lammfleischsorten für eine Dauer von 4 Monaten hergestellt wird. Ungefiltert und unpasteurisiert wird er für mindestens 3 Monate in der Flasche refermentiert. Die verwendeten Lammfleischstücke werden in Eichenfässern vergoren und gereift. Sie stammen aus Mosten, die von den Brauereien Boon, Lindemans, Girardin und Cantillon gebraut werden.
Zutaten: Wasser, Gerste, Weizen, alter Hopfen, Pinot Noir-Trauben (350 g pro Liter).
Die Brauerei: Die in Bierghes (Rebecq) im Senne-Tal gelegene Gueuzerie Tilquin ist die einzige Gueuzerie in Wallonien. Gegründet im Jahr 2009 von Pierre Tilquin, Bioingenieur und promovierter Statistiker und Genetiker. Er absolvierte einen Intensivkurs in Brauwissenschaften in Löwen und sammelte seine Erfahrungen in den Brauereien Huyghe (Melle), 3 Fonteinen (Beersel) und Cantillon (Anderlecht).
Ursprung: Lambic ist eine Biersorte, die in der Region Pajottenland in Belgien südwestlich von Brüssel gebraut wird. Gebraut in Lembeek, dem Dorf, das Lambic seinen Namen gab. Es wird durch die Einwirkung von Wildhefen und Bakterien fermentiert. Die Pinot Noir-Traube stammt von der Domaine Valentin Zusslin auf dem Hügel Bollenberg im Elsass und ist biozertifiziert.
Essen: Ideal als Aperitif.
Aufbewahrung und Lagerung: Das Bier bleibt 10 Jahre in der Flasche, wenn es gut gelagert und horizontal gelagert wird.
An excellent Lambic that is very much dominated by a vibrant red grape presence and distinctly oaky and tannic notes, lending a certain red wine character to this, which is highlighted by its rather dry finish and accents of fruity esters, with the rich, leathery funk playing into this as well. While there is just a hint of sweetness to it, it's rather dry and acidic overall, with a certain tannic bitterness as well, making it feel just a little harsh in the finish, which doesn't take away from the rich complexity and harmonious balance of flavors though.