Style and Colour: Lambic Gueuze.
Taste: Its taste is dry and acidic but has a certain roundness that makes this Gueuze particularly accessible to the uninitiated. It will also delight lovers of the genre by its sweet complexity. It also has a slight dry bitterness due to the youthfulness of the oak barrels used, which still release some tannins. It has a fresh, lemony nose.
Alcohol: 7 % ABV
Drinking Temperature: 12° C
Fermentation: Beer of spontaneous fermentation resulting from the assembly of 1, 2 and 3 year old lambics. Unfiltered and unpasteurized, it is refermented in the bottle for a minimum of 6 months. The lambics used are fermented and matured in oak barrels. They come from musts brewed by the Boon, Lindemans, Girardin and Cantillon breweries.
Ingredients: Water, malt, unmalted wheat, bacteria and aged hops.
The Brewery: Located in Bierghes (Rebecq), in the Senne valley, the Gueuzerie Tilquin is the only gueuzerie in Wallonia. Founded in 2009 by Pierre Tilquin, bio-engineer and holder of a PhD in statistics and genetics. He followed an intensive course in brewing sciences in Leuven, and gained his experience at the breweries Huyghe (Melle), 3 Fonteinen (Beersel) and Cantillon (Anderlecht).
Origin: Lambic is a type of beer brewed in the Pajottenland region of Belgium southwest of Brussels. Brewed in Lembeek, the village that gave Lambic its name. It is fermented through exposure to wild yeasts and bacteria. Oude Gueuze' label was accorded legal protection by the European Union. Brewers are now only allowed to call their product Oude Gueuze if the older lambic used in the process has been aged for three years, has matured in oak barrels and is free of any artificial sweeteners.
Food: Pairs wonderfully with mussels, crab, asparagus, duck, eggs and waffles.
Keeping and Storage: The beer will keep for 20 years in the bottle, if well stored on its side.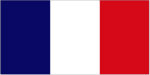 Style et couleur: Gueuze Lambic.
Goût: Son goût est suret et sec mais présente une certaine rondeur qui rend cette Gueuze à l'ancienne particulièrement accessible pour les non-connaisseurs. Elle réjouira également les amateurs du genre par sa douce complexité. Elle présente également une légère amertume sèche en raison de la jeunesse des fûts de chêne employés, ceux-ci libérant encore quelques tanins. Elle a un nez citronné et frais.
Alcool: 7% ABV
Température de consommation: 12° C
Fermentation: Bière de fermentation spontanée issue de l'assemblage de lambics de 1, 2 et 3 ans. Non filtrée et non pasteurisée, elle est refermentée en bouteille pour une durée de 6 mois minimum. Les lambics utilisés ont fermenté et mûri en fûts de chêne. Ils sont issus de moûts brassés par les brasseries Boon, Lindemans, Girardin et Cantillon.
Ingrédients: Eau, malt, blé non malté, bactéries et houblon suranné.
La Brasserie: Installée à Bierghes (Rebecq), dans la vallée de la Senne, la Gueuzerie Tilquin est l'unique gueuzerie de Wallonie. Fondée en 2009 par Pierre Tilquin, bio-ingénieur et porteur d'un doctorat en statistiques et génétique. Il a suivi un cours intensif en sciences du brassage à Leuven, et il a acquis son expérience à la brasserie Huyghe (Melle), 3 Fonteinen (Beersel) et Cantillon (Anderlecht).
Origine: Le Lambic est un type de bière brassée dans la région du Pajottenland en Belgique, au sud-ouest de Bruxelles. Elle est fermentée par exposition à des levures sauvages et à des bactéries. Le label "Oude Gueuze" a obtenu la protection juridique de l'Union européenne. Les brasseurs ne sont désormais autorisés à appeler leur produit Oude Gueuze que si l'ancien lambic utilisé dans le processus a été vieilli pendant trois ans, a mûri dans des fûts de chêne et est exempt de tout édulcorant artificiel.
Cuisine: Accompagne à merveille les moules, le crabe, les asperges, le canard, les œufs et les gaufres.
Conservation et stockage: La bière se conservera 20 ans dans la bouteille, bien stockée (couchée).
Stil und Farbe: Lambic Gueuze.
Geschmack: Sein Geschmack ist trocken und sauber, hat aber eine gewisse Rundheit, die dieses Gueuze besonders für Uneingeweihte zugänglich macht. Er wird auch Liebhaber des Genres durch seine süße Komplexität begeistern. Er hat auch eine leichte trockene Bitterkeit, die auf die Jugendlichkeit der verwendeten Eichenfässer zurückzuführen ist, die noch einige Tannine freisetzen. Er hat eine frische, zitronige Nase.
Alkohol: 7% ABV
Trinktemperatur: 12° C
Gärung: Bier mit spontaner Gärung, das aus der Montage von 1, 2 und 3 Jahre alten Lambics stammt. Ungefiltert und unpasteurisiert wird er für mindestens 6 Monate in der Flasche vergoren. Die verwendeten Lambics werden in Eichenfässern vergoren und gereift. Sie stammen aus Mosten, die von den Brauereien Boon, Lindemans, Girardin und Cantillon gebraut werden.
Zutaten: Wasser, Malz, ungemälzter Weizen, Bakterien und gealterter Hopfen.
Die Brauerei: Die in Bierghes (Rebecq) im Senne-Tal gelegene Gueuzerie Tilquin ist die einzige Gueuzerie in Wallonien. Gegründet im Jahr 2009 von Pierre Tilquin, Bioingenieur und promovierter Statistiker und Genetiker. Er absolvierte einen Intensivkurs in Brauwissenschaften in Löwen und sammelte seine Erfahrungen in den Brauereien Huyghe (Melle), 3 Fonteinen (Beersel) und Cantillon (Anderlecht).
Ursprung: Lambic ist eine Biersorte, die in der Region Pajottenland in Belgien südwestlich von Brüssel gebraut wird. Gebraut in Lembeek, dem Dorf, das Lambic seinen Namen gab. Es wird durch die Einwirkung von Wildhefen und Bakterien fermentiert. Das Label von Oude Gueuze erhielt von der Europäischen Union Rechtsschutz. Brauer dürfen ihr Produkt nun nur noch dann Oude Gueuze nennen, wenn das dabei verwendete ältere Lambic drei Jahre alt ist, in Eichenfässern gereift ist und frei von künstlichen Süßstoffen ist.
Essen: Passt wunderbar zu Muscheln, Krabben, Spargel, Ente, Eiern und Waffeln.
Aufbewahrung und Lagerung: Das Bier bleibt 20 Jahre in der Flasche, wenn es gut gelagert und horizontal gelagert wird.
Outstanding example of a gueuze

Wonderfully balanced, with a hint of funk that sure to grow with age. One of the best.