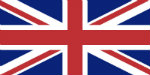 The summer box set 6 x 75cl contains 6 premium white or blond handcrafted beers in 75 cl, to be enjoyed on a sunny terrace. ABV 4 - 9%

The pictures of the boxes do not represent the real boxes delivered.
Die Sommerbox 6 x 75cl enthält 6 hochwertige weiße oder blonde handgefertigte Biere in 75 cl, die auf einer sonnigen Terrasse genossen werden können. ABV 4 - 9%

Die Bilder der Boxen repräsentieren nicht die gelieferten realen Boxen.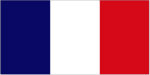 Le coffret d'été 6 x 75cl contient 6 bières artisanales premium blanches ou blondes en 75 cl, à déguster sur une terrasse ensoleillée. ABV 4 - 9%

Les images des boîtes ne représentent pas les vraies boîtes livrées.
Nice discovery, too bad that there is only 3 different white beers.