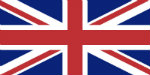 The Christmas beer tasting box 6 x 75cl contains 6 different premium craft beers in 75 cl that are wonderful to drink during Christmas time.

The pictures of the boxes do not represent the real boxes delivered.
Der Weihnachtsbier-Verkostungskasten 6 x 75 cl enthält 6 handwerklich hergestellte Qualitätsbiere in 75 cl, die in der Weihnachtszeit wunderbar zu trinken sind.

Die Bilder der Boxen repräsentieren nicht die gelieferten realen Boxen.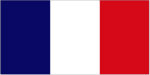 Le coffret de dégustation de bière de Noël 6 x 75cl contient 6 bières artisanales de qualité dans 75 cl qui sont merveilleuses à boire pendant la période de Noël.

Les images des boîtes ne représentent pas les vraies boîtes livrées.