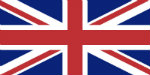 The ladies beer tasting box 3 x 75cl contains 3 different premium craft beers in 75 cl, especially selected amongst the beers the most liked by women.
The pictures of the boxes do not represent the real boxes delivered.
Die Ladies Bier Probierbox 3 x 75cl enthält 3 verschiedene Premium Craft Biere in 75 cl, speziell ausgewählt unter den Bieren, die Frauen am meisten mögen.
Die Bilder der Boxen repräsentieren nicht die gelieferten realen Boxen.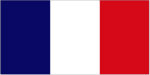 La boîte de dégustation de bière Ladies, 3 x 75cl, contient 3 bières artisanales différentes  en 75 cl, sélectionnées parmi les bières les plus appréciées par les femmes. 
Les images des boîtes ne représentent pas les vraies boîtes livrées.