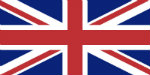 The Saison beer tasting box 3 x 75cl contains 3 different saison premium craft beers in 75 cl. Farmhouse ale that was traditionally brewed in the winter, to be consumed throughout the summer months.
The pictures of the boxes do not represent the real boxes delivered.
Die Saison Bier Probierbox 3 x 75cl enthält 3 verschiedene Saison Premium Craft Biere in 75 cl. Bauernhausbier, das traditionell im Winter gebraut wurde und während der Sommermonate konsumiert wird.
Die Bilder der Boxen repräsentieren nicht die gelieferten realen Boxen.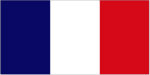 La boîte de dégustation de bières Saisons, 3 x 75cl, contient 3 bières artisanales saison différentes  en 75 cl. Bière de ferme traditionnellement brassée en hiver, pour être consommée pendant les mois d'été. 
Les images des boîtes ne représentent pas les vraies boîtes livrées.