Style and Colour: Triple Belgian blonde Ale.
Taste: Pleasantly hoppy, rich in aromas and a slightly bitter aftertaste with a spicy bouquet that rises to the nose accompanied by a note of citrus fruit with a slight hint of grapefruit.
Alcohol: 8.5 % ABV
Drinking Temperature: 5 °C.
Fermentation: Blond beer that has re-fermented in the bottle.
Ingredients: Pure water, homemade yeast, Saaz-Saaz & Styrian Golding hops and malt.
The Brewery: The Moortgat Brewery was founded in 1871 by Jan-Leonard Moortgat in Breendonk.
Origin: After the First World War, the Moortgats named their beer Victory Ale ("the beer of victory") to commemorate the end of the war. But in the 1920s, the beer was nicknamed nen echten duvel ("a real devil") and the beer was finally renamed Duvel (Devil).
Food: Excellent as an aperitif or as an addition to mussels and fries.
World Beer Awards 2018: Gold Medal
Keeping and Storage: 4 years.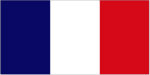 Style et Couleur: Bière belge blonde triple
Goût: Agréablement houblonné, riche en arômes et fin de bouche légèrement amère avec un bouquet épicé qui monte au nez accompagné d'une note d'agrume tirant légèrement sur le pamplemousse.
Alcool: 8.5% ABV
Température de consommation: 5 ° C.
Fermentation: Bière blonde re-fermentée dans la bouteille.
Ingrédients: Eau pure, levure maison, houblons Saaz-Saaz & Styrian Golding et malt.
La brasserie: La brasserie Moortgat fut fondée en 1871 par Jan-Leonard Moortgat, à Breendonk.
Origine: Après la Première Guerre mondiale, les Moortgat nommèrent leur bière Victory Ale (« la bière de la victoire ») pour commémorer la fin de la guerre. Mais durant les années 1920, la bière fut surnommé nen echten duvel (« un vrai diable ») et la bière fut finalement renommée « Duvel » (Devil = diable).
Cuisine: Excellente en apéritif ou en accompagnement de moules et frites.
World Beer Awards 2018: médaille d'or
Conservation et stockage: 4 ans
Stil und Farbe: Belgisches blondes Triple-Bier
Geschmack: Angenehm hopfig, reich an Aromen und leicht bitterem Nachgeschmack mit einem würzigen Bouquet, das in der Nase aufsteigt und von einer Note von Zitrusfrüchten begleitet wird, die leicht zur Pampelmuse tendiert.
Alkohol: 8.5% ABV
Trinktemperatur: 5 ° C.
Gärung: Blondes Bier, das in der Flasche nachgegärt hat.
Zutaten: Reines Wasser, hausgemachte Hefe, Saaz-Saaz & Styrian Golding Hopfen und Malz.
Die Brauerei: Die Moortgat-Brauerei wurde 1871 von Jan-Leonard Moortgat in Breendonk gegründet.
Ursprung: Nach dem Ersten Weltkrieg nannte die Familie Moortgat ihr Bier Victory Ale ("das Bier des Sieges"), um an das Ende des Krieges zu erinnern. Aber in den 1920er Jahren erhielt das Bier den Spitznamen nen echten duvel ("ein echter Teufel"), und das Bier wurde schließlich in Duvel (Teufel) umbenannt.
Essen: Ausgezeichnet als Aperitif oder als Begleitung zu Muscheln und Pommes Frites.
World Beer Awards 2018: Gold-medaille
Aufbewahrung und Lagerung: 4 Jahre.