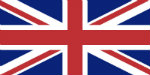 The Delirium beer tasting box contains 4 Delirium beers in 75 cl and 2 Delirium glasses (Delirium Tremens, Delirium Red, Delirium Argentum and Delirium Black).

The pictures of the boxes do not represent the real boxes delivered.
In case you order other boxes or bottles at the same time, the contents of this box will be added to your total order in an optimal way, filling boxes of 12 bottles. If you want this box to be packed separately, then please open your basket and activate the "gift wrapping" option for 5 CHF. Your box will then be packed separately in a beautiful white box.
Die Delirium Probierbox enthält 4 Delirium Biere in 75 cl und 2 Delirium Gläser (Delirium Tremens, Delirium Red, Delirium Argentum and Delirium Black).

Die Bilder der Boxen repräsentieren nicht die gelieferten realen Boxen.
Wenn Sie gleichzeitig andere Kisten oder Flaschen bestellen, wird der Inhalt dieser Kiste optimal zu Ihrer Gesamtbestellung hinzugefügt, so dass Kisten mit 12 Flaschen gefüllt werden. Wenn Sie diese Box separat verpackt haben möchten, dann öffnen Sie bitte Ihren Warenkorb und aktivieren Sie die Option "Geschenkverpackung" für 5 CHF. Ihr Paket wird dann separat in einer schönen weißen Schachtel verpackt.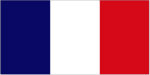 La boîte de dégustation de bières Delirium contient 4 Delirium en 75 cl et 2 verres Delirium (Delirium Tremens, Delirium Red, Delirium Argentum et Delirium Black).

Les images des boîtes ne représentent pas les vraies boîtes livrées.
Au cas où vous commandez d'autres boîtes ou d'autres bouteilles en même temps, le contenu de cette boîte sera ajouté à la totalité de votre commande de manière optimale, en remplissant des cartons de 12 bouteilles. Si vous voulez que cette boîte soit emballée séparément, veuillez alors ouvrir votre panier et actionner l'option "emballage cadeau" pour 5 CHF. Votre boîte sera alors emballée séparément dans une belle boîte blanche.
Fabulous package at a great price

Excellent selection of Delirium products, with Tremens, Red, Argentium and a special. Easy ordering, great communication, rapid delivery and well packaged. Unbeatable price also.