Style and colour: Triple blonde beer.
Taste: sweet, well-flavoured and not very bitter.
Alcohol: 10% ABV
Drinking temperature: 8 - 12° C
Fermentation: High fermentation. Refermented in the bottle.
Ingredients: Water, house yeast, malts, hops.
The Brewery: Brasserie des Légendes, an eco-responsible brewery in Irchonwelz, Wallonia.
Food: Ideal as an aperitif.
Origin: The name of the place called "La Corne du Bois des Pendus" comes from a tragic fact of war where a hundred inhabitants were hanged in 1636 in Parette between Bastogne and Arlon at a place where the Forest of Anlier forms a horn. This is why it is drunk from a horn-shaped glass in homage to these victims.
Conservation and storage: The beer will keep for at least 2 years in the bottle, if stored properly.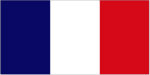 Style et couleur: Bière triple blonde.
Goût: doux, bien parfumé et peu amer.
Alcool: 10% ABV
Température de consommation: 8 - 12° C
Fermentation: Haute fermentation. Refermentée en bouteille.
Ingrédients: Eau, levure maison, malts, houblon.
La Brasserie: Brasserie des Légendes, brasserie eco-responsable à Irchonwelz en Wallonie.
Cuisine: Idéal à l'apéritif.
Origine: Le nom du lieu-dit « La Corne du Bois des Pendus » provient d'un tragique fait de guerre où une centaine d'habitants furent pendus en 1636 à Parette entre Bastogne et Arlon à un endroit où la Forêt d'Anlier forme une corne. C'est pourquoi elle se boit dans un verre en forme de Corne en hommage à ces victimes.
Conservation et stockage: La bière se conservera au moins 2 ans en bouteille, si elle est bien stockée.
Stil und Farbe: Dreifach helles Bier.
Geschmack: Süß, aromatisch und leicht bitter.
Alkohol: 10% ABV
Trinktemperatur: 8 - 12° C
Gärung: Hohe Gärung. In der Flasche nachgegoren.
Zutaten: Wasser, hausgemachte Hefe, Malz, Hopfen.
Die Brauerei: Brasserie des Légendes, eine umweltfreundliche Brauerei in Irchonwelz in der Wallonie.
Essen: Ideal als Aperitif.
Herkunft: Der Name des Ortes "La Corne du Bois des Pendus" stammt von einem tragischen Kriegsereignis, bei dem 1636 in Parette zwischen Bastogne und Arlon an einer Stelle, an der der Wald von Anlier ein Horn bildet, 100 Einwohner erhängt wurden. Deshalb wird das Bier aus einem Glas in Form eines Horns getrunken, um diese Opfer zu ehren.
Aufbewahrung und Lagerung: Das Bier hält sich bei richtiger Lagerung mindestens 2 Jahre in der Flasche.