Style and Colour: Strong dark Trappist beer, aged in barrels of Rhum.
Taste: The tropical origin of the rum is a perfect complement to the delicious and complex Chimay Grande Réserve. The aromas of dried fruit, apricot and peach are a perfect match for the intense caramel and chocolate taste.
Alcohol: 10.5 % ABV
Drinking Temperature: 10 - 12° C
Fermentation: The beer undergoes 3 high fermentations: the first fermentation is in vats for 5 days, the second fermentation in oak barrels for 6 months, the third fermentation is in bottle for 21 days in a temperate room. Bottling in 2019.
Ingredients: Water drawn from the Abbey's own wells, barley malt, hops as well as Chimay's own distinctive yeast, .
The Brewery: The brewing of beer for the monks' own use commenced in 1862 in Abbay Scourmont in Chimay. In 1933 the 'Trappistenbier' name was trademarked. Only beers made by monks in an Abbaye can take the name "Trappist".
Origin: The Chimay Bleue stands the test of time. They have beers that are 20 years old and even more which turn to be a lovely surprise. So they created this beer from Chimay Grande reserve, with 6 months maturation in oak barrels.
Food: It pairs wonderfully with pork in sauce, steak or foie gras.
Keeping and Storage: The beer will keep for at least 20 years in the bottle, if well stored.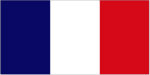 Style et couleur: Bière trappiste brune forte, vieillie en barrique de Rhum.
Goût: L'origine tropicale du rhum apparaît comme un complément parfait à la délicieuse et complexe Chimay Grande Réserve. Les arômes de fruits secs, d'abricot et de pêche s'accordent à merveille avec le goût intense en caramel et chocolat.
Alcool: 10.5% ABV
Température de consommation: 10 - 12° C
Fermentation: La bière subit 3 hautes fermentations : la première fermentation est en cuve pendant 5 jours, la deuxième fermentation en fûts de chêne ayant contenu du Rhum pendant 6 mois, la troisième fermentation est en bouteille pendant 21 jours dans une pièce tempérée.
Ingrédients: Eau des puits de l'abbaye, Malt d'orge, Houblon et levure caractéristique de Chimay .
La Brasserie: Le brassage de la bière pour l'usage personnel des moines a commencé en 1862 à l'abbaye Scourmont à Chimay. En 1933, le nom'Trappistenbier' a été déposé. Seules les bières fabriquées par des moines dans une abbaye peuvent porter le nom de "trappiste".
Origine: La Chimay Bleue résiste à l'épreuve du temps. Ils ont des bières qui ont 20 ans d'âge et plus qui s'avèrent être une belle surprise. C'est ainsi qu'ils ont créé cette bière issue de la réserve de Chimay Grande, avec un élevage de 6 mois en fûts de chêne ayant contenu du Rhum.
Cuisine: Elle se marie à merveille avec le porc en sauce, le steak ou le foie gras.
Conservation et stockage: La bière se conservera au moins 20 ans en bouteille, si elle est bien stockée.
Stil und Farbe: Starkes dunkles Trappistenbier, in Rum Fässern gelagert.
Geschmack: Der tropische Ursprung des Rums erscheint als perfekte Ergänzung zu dem köstlichen und komplexen Chimay Grande Réserve. Die Aromen von Trockenfrüchten, Aprikose und Pfirsich passen perfekt zu dem intensiven Geschmack von Karamell und Schokolade.
Alkohol: 10.5% ABV
Trinktemperatur: 10 - 12° C
Gärung: Das Bier durchläuft 3 hohe Gärungen: Die erste Gärung erfolgt im Tank während 5 Tagen, die zweite Gärung in Holzfässern während 6 Monaten, die dritte Gärung erfolgt in der Flasche während 21 Tagen in einem temperierten Raum. Abfüllung im Jahr 2019.
Zutaten: Wasser aus den eigenen Brunnen der Abtei, Gerstenmalz, Hopfen sowie Chimay's eigene unverwechselbare Hefe,.....
Die Brauerei: Das Brauen von Bier für den Eigenbedarf der Mönche begann 1862 in Abbay Scourmont in Chimay. 1933 wurde der Name "Trappistenbier" geschützt. Nur Biere, die von Mönchen in einer Abtei hergestellt werden, dürfen den Namen "Trappist" tragen.
Ursprung: Der Chimay Bleue besteht den Test der Zeit. Es gibt Biere, die 20 Jahre alt sind und noch mehr, die sich zu einer schönen Überraschung entwickeln. So schufen sie dieses Bier aus dem Chimay Grande Reservat, mit einer 6-monatigen Reifung in Eichenfässern.
Essen: Passt hervorragend zu Schweinefleisch in Sauce, Steak oder Foie Gras.
Aufbewahrung und Lagerung: Das Bier bleibt bei guter Lagerung mindestens 20 Jahre in der Flasche.