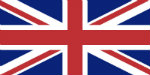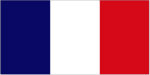 12 x 75cl = 2 CHIMAY GLASSES GRATIS
Style and Colour: Belgian Dark Trappist
Taste: Its powerful and complex aromas give off a bouquet of fine spices. In the mouth, it leaves a relatively dry taste with a hint of caramel.
Alcohol: 9 % ABV
Drinking Temperature: 10 - 12° C
Fermentation: High fermentation beer that re-ferments in the bottle.
Ingredients: Water from the abbey's wells, barley malt, sugar, wheat starch, hops, homemade Chimay yeast and bitter orange peel.
The Brewery: The brewing of beer for the monks' own use commenced in 1862 in Abbay Scourmont in Chimay. In 1933 the 'Trappistenbier' name was trademarked. Only beers made by monks in an Abbaye can take the name "Trappist".
Origin: The Chimay Bleue has an incredible ability to guard. This is why it is also called "Grande Réserve" in 75cl bottles.
Food: It pairs wonderfully with cheese.
Keeping and Storage: The beer will keep for 10 years in the bottle, if well stored.
1.05 CHF/dl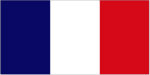 Style et couleur: Bière trappiste foncée
Goût: Ses arômes puissants et complexes font sentir un bouquet d'épices fines. En bouche, elle laisse un goût relativement sec avec une note de caramel.
Alcool: 9% ABV
Température de consommation: 10 - 12° C
Fermentation: Bière de haute fermentation qui refermente en bouteille.
Ingrédients: Eau des puits de l'abbaye, malt d'orge, sucre, amidon de blé, houblon, levure Chimay maison et écorce d'orange amère.
La Brasserie: Le brassage de la bière pour l'usage personnel des moines a commencé en 1862 à l'abbaye Scourmont à Chimay. En 1933, le nom'Trappistenbier' a été déposé. Seules les bières fabriquées par des moines dans une abbaye peuvent porter le nom de "trappiste".
Origine: La Chimay Bleue a une incroyable capacité de garde. C'est pour cela qu'on l'appelle également « Grande Réserve » en bouteille de 75cl.
Cuisine: Elle se marie à merveille avec les fromages.
Conservation et stockage: La bière se conservera au moins 10 ans en bouteille, si elle est bien stockée.
1.05 CHF/dl
Stil und Farbe: Belgischer Dunkler Trappist (Dubbel)
Geschmack: Seine kraftvollen und komplexen Aromen verströmen ein Bouquet feiner Gewürze. Im Mund hinterlässt er einen relativ trockenen Geschmack mit einem Hauch von Karamell.
Alkohol: 9% ABV
Trinktemperatur: 10 - 12° C
Gärung: Hochgäriges Bier, das in der Flasche nachgärt.
Zutaten: Wasser aus den Brunnen der Abtei, Gerstenmalz, Zucker, Weizenstärke, Hopfen, hausgemachte Chimay-Hefe und Bitterorangenschale..
Die Brauerei: Das Brauen von Bier für den Eigenbedarf der Mönche begann 1862 in Abbay Scourmont in Chimay. 1933 wurde der Name "Trappistenbier" geschützt. Nur Biere, die von Mönchen in einer Abtei hergestellt werden, dürfen den Namen "Trappist" tragen.
Ursprung: Der Chimay Bleue hat eine unglaubliche Fähigkeit zu bewachen. Deshalb wird es auch "Grande Réserve" in 75cl-Flaschen genannt.
Essen: Passt hervorragend zu Käse.
Aufbewahrung und Lagerung: Das Bier bleibt bei guter Lagerung mindestens 10 Jahre in der Flasche.
1.05 CHF/dl