Style and Colour: Blend of 2 year old Lambics and Viognier grapes
Taste: Delicate and very fresh beer, slightly less acidic than other Cantillon beers thanks to the contribution of grapes.
Alcohol: 6.5 % ABV
Drinking Temperature: 12 ° C
Fermentation: The fruits are blended with a 2 year old Lambic. The grapes come from the Minervois, in the south of France, and are grown naturally on clay-limestone soil. After a maceration of two to three months, the Lambic will have extracted colours, aromas and flavours from the grapes. It will then be blended with a one year old Lambic, which will bring the necessary sugars for the second fermentation in the bottle. It contains exclusively fresh fruit and, as with wine, we can speak of a vintage effect for Cantillon beers. The weather plays a major role in the maturity and quality of the fruit, which is why a fruit beer will be slightly different from one year to the next.
Ingredients: Water, wheat, malt, hops and Viognier grapes.
The Brewery: Cantillon is a traditional lambic brewer and blender located in Anderlecht Brussels, founded in 1900 by Cantillon family. Since 1970, it is owned and led by Jean-Pierre Van Roy, the spouse of the founder's granddaughter.
Origin: Lambic is a type of beer brewed in the Pajottenland region of Belgium southwest of Brussels. It is fermented through exposure to wild yeasts and bacteria. The name "Vigneronne" reminds us that if Lambic is indeed part of the world of beer, its natural fermentation, its ageing of several years in barrels, and the addition of grapes make it a distant cousin of certain white wines.
Food: To enjoy like a white Viognier wine.
Keeping and Storage: The beer will keep for 10 years in the bottle, if well stored on its side.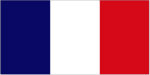 Style et couleur: Assemblage de Lambics de 2 ans d'âge et de raisins Viognier
Goût: Bière délicate et très fraîche, légèrement moins acide que d'autres bières Cantillon grâce à l'apport des raisins.
Alcool: 6.5% ABV
Température de consommation: 12 ° C
Fermentation: Les fruits sont assemblés avec un Lambic de 2 ans d'âge. Les raisins proviennent du Minervois, dans le sud de la France, et sont cultivés de manière naturelle sur un sol argilo-calcaire. Après une macération de deux à trois mois, le Lambic aura extrait couleurs, arômes et saveurs des raisins. Il sera alors assemblé avec un Lambic d'un an d'âge, lequel amènera les sucres nécessaires à la seconde fermentation en bouteille. Contient exclusivement des fruits frais et comme pour le vin, on peut parler pour les bières de Cantillon d'un effet millésime. La météo joue un rôle majeur dans la maturité et la qualité du fruit, raison pour laquelle une bière à fruit sera légèrement différente d'une année à l'autre.

Ingrédients: Eau, froment, malt, houblon et raisins Viognier.
La Brasserie: Cantillon est un brasseur et assembleur de lambic traditionnel situé à Anderlecht Bruxelles, fondé en 1900 par la famille Cantillon. Depuis 1970, elle appartient et est dirigée par Jean-Pierre Van Roy, l'époux de la petite-fille du fondateur.
Origine: Le Lambic est un type de bière brassé dans la région du Pajottenland en Belgique, au sud-ouest de Bruxelles. Il est fermenté par exposition à des levures sauvages et à des bactéries. Le nom "Vigneronne" rappelle que si le Lambic fait bel et bien partie du monde de la bière, sa fermentation naturelle, son vieillissement de plusieurs années en fût, et l'adjonction de raisins en font un lointain cousin de certains vins blancs.
Cuisine: A déguster comme un vin Viognier blanc.
Conservation et stockage: La bière se conservera 10 ans dans la bouteille, bien stockée (couchée).
Stil und Farbe: Verschnitt von 2 Jahre alten Lambics und Viognier-Trauben
Geschmack: Delikates und sehr frisches Bier, etwas weniger säurehaltig als andere Cantillon-Biere, dank des Beitrags der Trauben.
Alkohol: 6.5% ABV
Trinktemperatur: 12 ° C
Gärung: Die Früchte werden mit einem 2 Jahre alten Lambic gemischt. Die Trauben stammen aus dem Minervois in Südfrankreich und werden natürlich auf lehm-kalkhaltigem Boden angebaut. Nach einer zwei- bis dreimonatigen Mazeration hat der Lambic Farben, Aromen und Geschmacksstoffe aus den Trauben extrahiert. Er wird dann mit einem ein Jahr alten Lambic gemischt, der den notwendigen Zucker für die zweite Gärung in der Flasche mitbringt. Es enthält ausschließlich frische Früchte, und wie beim Wein kann man auch bei den Cantillon-Bieren von einem Vintage-Effekt sprechen. Das Wetter spielt eine große Rolle für die Reife und Qualität der Früchte, weshalb ein Fruchtbier von Jahr zu Jahr leicht unterschiedlich sein wird.
Zutaten: Wasser, Weizen, Malz, Hopfen und Viognier-Trauben.
Die Brauerei: Cantillon ist eine traditionelle lambische Brauerei und Mixer mit Sitz in Anderlecht Brüssel, die 1900 von der Familie Cantillon gegründet wurde. Seit 1970 befindet sie sich im Besitz von Jean-Pierre Van Roy, dem Ehepartner der Enkelin des Gründers, und wird von ihm geleitet.
Ursprung: Lambic ist eine Biersorte, die in der Region Pajottenland in Belgien südwestlich von Brüssel gebraut wird. Es wird durch die Einwirkung von Wildhefen und Bakterien fermentiert. Der Name "Vigneronne" erinnert uns daran, dass Lambic, wenn es tatsächlich zur Welt des Bieres gehört, durch seine natürliche Gärung, seine mehrjährige Reifung in Fässern und die Zugabe von Trauben eine entfernte Cousine bestimmter Weißweine ist.
Essen: Zu probieren wie ein Viognier-Weißwein.
Aufbewahrung und Lagerung: Das Bier bleibt 10 Jahre in der Flasche, wenn es gut gelagert und horizontal gelagert wird.