Style and Colour: Lambic Geuze with raspberries .
Taste: Beer with a tangy red fruit taste (200g of fresh raspberries per litre). This fruit geuze will present a maximum of "fruity" if you taste it young. On the other hand, age allows the lambic to express itself fully, to the detriment of the fruit.
Alcohol: 5.5 % ABV
Drinking Temperature: 6 - 7 ° C
Fermentation: The fruits are blended with a Lambic of 20 months of age on average, at a rate of 200 g of fruit per litre. Raspberry being a fragile fruit, the Lambic chosen is soft and delicate to match the fruit. After two to three months maceration, the Lambic will have extracted the colours, aromas and flavours of the raspberries. It will then be blended with a one-year-old Lambic, which will bring the necessary sugars for the second fermentation in the bottle. Contains only fresh fruit and as with wine, we can speak of a vintage effect for Cantillon beers. The weather plays a major role in the maturity and quality of the fruit, which is why a fruit beer will be slightly different from one year to the next.
Ingredients: Water, malt, unmalted wheat, fresh raspberries, bacteria and aged hops.
The Brewery: Cantillon is a traditional lambic brewer and blender located in Anderlecht Brussels, founded in 1900 by Cantillon family. Since 1970, it is owned and led by Jean-Pierre Van Roy, the spouse of the founder's granddaughter.
Origin: Lambic is a type of beer brewed in the Pajottenland region of Belgium southwest of Brussels. It is fermented through exposure to wild yeasts and bacteria.
Food: Pairs wonderfully with white cheese on bread.
Keeping and Storage: The beer will keep for 20 years in the bottle, if well stored on its side.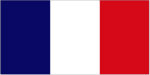 Style et couleur: Gueuze Lambic aux framboises.
Goût: Bière au goût acidulé de fruits rouges (200g de framboises fraîches par litre). La Gueuze aux fruits présentera un maximum de "fruité" si on la déguste jeune. Par contre l'âge permet au Lambic de s'exprimer pleinement et ce, au détriment du fruit.
Alcool: 5.5% ABV
Température de consommation: 6 - 7 ° C
Fermentation: Les fruits sont assemblés avec un Lambic de 20 mois d'âge en moyenne, à raison de 200 g de fruits par litre. La framboise étant un fruit fragile, le Lambic choisi est moelleux et délicat pour s'harmoniser avec le fruit. Après une macération de deux à trois mois, le Lambic aura extrait couleurs, arômes et saveurs des framboises. Il sera alors assemblé avec un Lambic d'un an d'âge, lequel amènera les sucres nécessaires à la seconde fermentation en bouteille. Contient exclusivement des fruits frais et comme pour le vin, on peut parler pour les bières de Cantillon d'un effet millésime. La météo joue un rôle majeur dans la maturité et la qualité du fruit, raison pour laquelle une bière à fruit sera légèrement différente d'une année à l'autre.

Ingrédients: Eau, malt, blé non malté, framboises fraîches, bactéries et houblon suranné.
La Brasserie: Cantillon est un brasseur et assembleur de lambic traditionnel situé à Anderlecht Bruxelles, fondé en 1900 par la famille Cantillon. Depuis 1970, elle appartient et est dirigée par Jean-Pierre Van Roy, l'époux de la petite-fille du fondateur.
Origine: Le Lambic est un type de bière brassé dans la région du Pajottenland en Belgique, au sud-ouest de Bruxelles. Il est fermenté par exposition à des levures sauvages et à des bactéries.
Cuisine: Accompagne à merveille la tartine au fromage blanc.
Conservation et stockage: La bière se conservera 20 ans dans la bouteille, bien stockée (couchée).
Stil und Farbe: Lambic Kriek Geuze.
Geschmack: Bier mit einem würzigen Geschmack nach roten Früchten (200 g frische Himbeeren pro Liter). Die Frucht geuze präsentiert ein Maximum an "Fruchtigkeit", wenn man ihn jung schmeckt. Andererseits erlaubt das Alter dem Lambischen, sich zum Nachteil der Frucht voll auszudrücken.
Alkohol: 5.5% ABV
Trinktemperatur: 6 - 7 ° C
Gärung: Die Früchte werden mit einem Lambic im Alter von durchschnittlich 20 Monaten gemischt, bei einer Menge von 200 g Obst pro Liter. Himbeere ist eine zerbrechliche Frucht, das gewählte Lambic ist weich und zart, passend zur Frucht. Nach zwei bis drei Monaten Mazeration hat der Lambic die Farben, Aromen und Aromen der Himbeeren gewonnen. Anschließend wird es mit einem einjährigen Lambic vermischt, der den notwendigen Zucker für die zweite Gärung in die Flasche bringt. Enthält nur frisches Obst und wie bei Wein kann man von einem Vintage-Effekt für Cantillon-Biere sprechen. Das Wetter spielt eine große Rolle für die Reife und Qualität der Früchte, weshalb sich ein Fruchtbier von Jahr zu Jahr leicht unterscheiden wird.
Zutaten: Wasser, Malz, ungemälzter Weizen, Frische Himbeeren, Bakterien und gealterter Hopfen.
Die Brauerei: Cantillon ist eine traditionelle lambische Brauerei und Mixer mit Sitz in Anderlecht Brüssel, die 1900 von der Familie Cantillon gegründet wurde. Seit 1970 befindet sie sich im Besitz von Jean-Pierre Van Roy, dem Ehepartner der Enkelin des Gründers, und wird von ihm geleitet.
Ursprung: Lambic ist eine Biersorte, die in der Region Pajottenland in Belgien südwestlich von Brüssel gebraut wird. Es wird durch die Einwirkung von Wildhefen und Bakterien fermentiert.
Essen: Passt wunderbar zu Weißkäse auf Brot.
Aufbewahrung und Lagerung: Das Bier bleibt 20 Jahre in der Flasche, wenn es gut gelagert und horizontal gelagert wird.