Style and Colour: IPA amber beer.
Taste: Flowery, fresh and full-bodied beer with a nice deep and round bitterness.
Alcohol: 8% ABV
Drinking Temperature: 6 - 8°C
Fermentation: Produced in a single barrel with 5 hops and raw hopping. It undergoes a second fermentation in the bottle.
Ingredients: Spring water, barley, 5 hops and yeast.
The Brewery: Calvinus is a Geneva-based brewery founded by the Papinot brothers in 1999.
Origin: Around 1550, Calvin, with the help of a former Trappist convert, learned the art of brewing beer. The Papinot brothers took up Calvin's research in 1999 to create Calvinus beers.
Food: Bitter beers do work well with fried, spicy or salty foods.
Keeping and Storage: It can be stored for 3 years.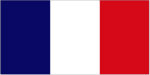 Style et couleur: Bière ambrée IPA.
Goût: Bière fleurie, fraîche et corsée avec une belle amertume profonde et ronde.
Alcool: 8% ABV
Température de consommation: 6 - 8° C
Fermentation: Produite en un seul fût avec 5 houblons, et houblonnage à cru. Elle subit une deuxième fermentation dans la bouteille.
Ingrédients: Eau de source, orge, 5 houblons et levure.
La brasserie: Calvinus est une brasserie genevoise fondée par les Frères Papinot en 1999.

Origine: Vers 1550, Calvin, aidé par un ancien trappiste converti, s'initiait à l'art du brassage de la bière. Les frères Papinot ont repris les recherches de Calvin en 1999 pour créer les bières Calvinus.
Cuisine: les bières amères se marient bien avec les aliments frits, épicés ou salés.
Conservation et stockage: Elle peut être stockée pendant 3 ans.
Stil und Farbe: Bernstein-IPA-Bier.
Geschmack: Blumiges, frisches und vollmundiges Bier mit einer schönen tiefen und runden Bitterkeit.
Alkohol: 8% ABV
Trinktemperatur: 6 - 8° C
Gärung: Produziert in einem einzigen Fass mit 5 Hopfen und Rohhopfung. Es wird eine zweite Gärung in der Flasche durchgeführt.
Zutaten: Quellwasser, Gerste, 5 Hopfen und Hefe.
Die Brauerei: Calvinus ist eine Genfer Brauerei, die 1999 von den Brüdern Papinot gegründet wurde.
Ursprung: Um 1550 erlernte Calvin mit Hilfe eines ehemaligen Trappistenkonvertiten die Kunst des Bierbrauens. Die Gebrüder Papinot haben 1999 die Forschungen von Calvin aufgegriffen und Calvinus-Biere kreiert.
Essen: Bittere Biere passen gut zu frittierten, würzigen oder salzigen Speisen.
Aufbewahrung und Lagerung: Es kann 3 Jahre gelagert werden.