Style and Colour: Belgian Amber IPA Beer
Taste: A powerful bitterness at the start, followed by a slight peppery aftertaste.
Alcohol: 6.9% ABV
Drinking Temperature: 7 -9 °C
Fermentation: It undergoes a second fermentation in the bottle. Extra hop flowers are added at the end of the fermentation process.
Ingredients: Water, barley malt, sugar, maize, roasted barley, hops, yeast.
The Brewery: Brasserie Martin's Located in Genval, in South Brussels in Belgium. Founded in 1909 by the Englishman John Martin.
Origin: India Pale Ale was first brewed when the British ships crossed the oceans en route to their faraway colonies. To better preserve the beer during these long voyages, the English brewers added extra hops. The fact that they had a higher alcohol and hop content meant that they kept better during the long journey, and so the IPA was born. British Brewer John Martin honoured this tradition when he landed in Antwerp in 1909 by using the unique dry hopping technique.
Food: It is considered a connaisseurs' beer and is also used in gastronomy, where it is served by some of the best chefs in Belgium. This beer is great with mussels and poultry.
Keeping and Storage: It can be stored for 3 years.
World Beer Challenge 2017: Gold Medal English style IPA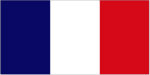 Style et couleur: Bière belge ambrée IPA
Goût: Une amertume puissante au début, suivie d'un arrière-goût poivré très léger.
Alcool: 6,9% ABV
Température de consommation: 7 -9 ° C
Fermentation: Elle subit une deuxième fermentation dans la bouteille. Des fleurs de houblon supplémentaires sont ajoutées à la fin du processus de fermentation.
Ingrédients: Eau, malt d'orge, sucre, maïs, orge grillé, houblon, levure.
La brasserie: Brasserie Martin's. Située à Genval, dans le sud de Bruxelles en Belgique. Fondée en 1909 par l'Anglais John Martin.
Origine: India Pale Ale a d'abord été brassée lorsque les navires britanniques ont traversé les océans en route vers leurs colonies lointaines. Pour mieux conserver la bière au cours de ces longs voyages, les brasseurs anglais ont ajouté du houblon supplémentaire. Le fait qu'elle avait une teneur plus élevée en alcool et en houblon signifiait qu'elle se conservait mieux pendant le long voyage, et c'est ainsi que l'IPA est née. Le brasseur britannique John Martin a honoré cette tradition en utilisant cette technique unique.
Cuisine: Elle est considérée comme une bière de connaisseurs et est également utilisée dans la gastronomie, où elle est servie par certains des meilleurs chefs en Belgique. Cette bière est excellente avec les moules et la volaille.
Conservation et stockage: Elle peut être stockée pendant 3 ans.
World Beer Challenge 2017: Médaille d'or IPA style anglais
Stil und Farbe: Bernsteines Belgisches IPA Bier
Geschmack: Am Anfang eine kräftige Bitterkeit, gefolgt von einem leicht pfeffrigen Nachgeschmack.
Alkohol: 6,9% ABV
Trinktemperatur: 7 - 9 ° C
Gärung: Es wird eine zweite Gärung in der Flasche durchgeführt. Extra Hopfenblüten werden am Ende des Fermentationsprozesses hinzugefügt.
Zutaten: Wasser, Gerstenmalz, Zucker, Mais, gerösteter Gerste, Hopfen, Hefe.
Die Brauerei: Brasserie Martin's. Liegt in Genval, im Süden von Brüssel in Belgien. 1909 vom Engländer John Martin gegründet.
Ursprung: India Pale Ale wurde zuerst gebraut, als die britischen Schiffe die Ozeane auf dem Weg zu ihren fernen Kolonien überquerten. Um das Bier während dieser langen Reisen besser zu bewahren, fügten die englischen Brauer zusätzlichen Hopfen hinzu. Die Tatsache, dass sie einen höheren Alkohol- und Hopfengehalt hatten, bedeutete, dass sie während der langen Reise besser dran blieben, und so wurde die IPA geboren. Der britische Brauer John Martin ehrte diese Tradition, als er 1909 mit dieser einzigartigen Technik in Antwerpen landete.
Essen: Es gilt als ein Connaisseurs-Bier und wird auch in der Gastronomie verwendet, wo es von einigen der besten Köche Belgiens serviert wird. Dieses Bier schmeckt hervorragend zu Muscheln und Geflügel.
Aufbewahrung und Lagerung: Es kann 3 Jahre gelagert werden.
World Beer Challenge 2017: Goldmedaille IPA englischer Stil
Une robe ambrée qui brille, des saveurs de houblons très agréables et un goût amer sublime!