Style and Colour: Hybrid wine and beer
Taste: Good aromatic power with the roundness of the Pinot Noir grape variety. Pleasant acidity, grape tannin texture and grapefruit aromas.
Alcohol: 6.5 % ABV
Drinking Temperature: 4 - 6° C
Fermentation: Spontaneously fermented wheat beer with 25% Pinot Noir wort from Domaine du Chambet in the canton of Geneva.
Ingredients: Geneva malt, Geneva wheat, Pinot Noir grape, Swiss sugar, Swiss ferments, Swiss water.
The Brewery: Brasserie La Pièce founded in 2015 in Geneva by Laurent and Raphaël. Their passion is to make beers that they like and that stand out from the crowd. They prefer short circuits, in the purchase of raw materials and equipment. They use almost exclusively Geneva malt, produced in Satigny with barley grown in the canton of Geneva.
Origin: Laurent and Raphaël love French puns. The name of this beer Aux Canards, comes from the fact that it has been brewed on Pinot Noir marc, and "mare aux canards" (which means Duck pond) appeared to them as an evidence.
Food: Excellent as an aperitif.
Keeping and Storage: The beer will keep for at least 5 years in the bottle, if well stored.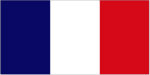 Style et couleur: Hybride vin et bière
Goût: Bonne puissance aromatique où l'on retrouve la rondeur du cépage du Pinot Noir. Agréable acidité, texture du tanin du raisin et notes de pamplemousse au nez.
Alcool: 6.5% ABV
Température de consommation: 4 - 6 ° C
Fermentation: Bière de blé fermentée spontanément avec 25% de marc de Pinot Noir du Domaine du Chambet, dans le canton de Genève.
Ingrédients: Malt de Genève, blé de Genève, marc de Pinot Noir, sucre suisse, ferments suisses, eau suisse.
La Brasserie: Brasserie La Pièce fondée en 2015 à Genève par Laurent et Raphaël. Leur passion est de faire des bières qui leur plaisent et qui sortent des sentiers battus. Ils privilégient les circuits courts, dans les achats de matières premières et de matériel. Ils utilisent quasi-exclusivement du malt genevois, produit à Satigny avec de l'orge cultivée sur le canton de Genève.

Origine: Laurent et Raphaël adorent les jeux de mots. Le nom de cette bière Aux Canards, provient du fait qu'elle est passée sur du marc de Pinot Noir, et "mare aux canards" leur est apparue comme une évidence.

Cuisine: Excellente en apéritif.
Conservation et stockage: La bière se conservera au moins 5 ans en bouteille, si elle est bien stockée.
Stil und Farbe: Hybrid-Wein und Bier
Geschmack: Gute aromatische Kraft, in der die Rundheit der Rebsorte Pinot Noir zu finden ist. Angenehme Säure, Traubentannin-Textur und Grapefruit-Aromen.
Alkohol: 6.5% ABV
Trinktemperatur: 4 - 6° C
Gärung: Spontan vergorenes Weizenbier mit 25% Pinot Noir-Würze aus Domaine du Chambet im Kanton Genf.
Zutaten: Genfer Malz, Genfer Weizen, Rebsorte Pinot Noir, Schweizer Zucker, Schweizer Fermente, Schweizer Wasser.
Die Brauerei: Die Brasserie La Pièce wurde 2015 in Genf von Laurent und Raphaël gegründet. Ihre Leidenschaft ist es, Biere herzustellen, die ihnen gefallen und die abseits der üblichen Pfade stehen. Sie bevorzugen Kurzschlüsse beim Kauf von Rohstoffen und Geräten. Sie verwenden fast ausschliesslich Genfer Malz, das in Satigny mit im Kanton Genf angebauter Gerste hergestellt wird.
Ursprung: Laurent und Raphaël lieben französische Wortspiele. Der Name dieses Bieres, Aux Canards, kommt daher, dass es auf Pinot Noir-Mark gebraut wurde, und "mare aux canards" (was Ententeich bedeutet) erschien ihnen als Beweis.
Essen: Ausgezeichnet als Aperitif.
Aufbewahrung und Lagerung: Das Bier bleibt bei guter Lagerung mindestens 5 Jahre in der Flasche.