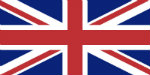 100% crafted, 100% Belgian. Pre-order for CHF 89.90 instead of CHF 99.90 until November 15. Delivery starting on November 22.
The Advent Calendar contains 24 small bottles of Belgian craft beers, selected from the most passionate brewers in Belgium, who want to make us discover unique and incomparable flavours. ABV 4.2 - 10%. The month of December and the wait for Christmas Day will be magical!
1 Advent Calendar per order: if you want to order more than one, please place several orders.
From 1 to 24 December, we will be posting a description of the Advent calendar beer of the day on Facebook and Instagram from 6:30 pm. We invite you to share your impressions and photos with other members. Your opinion is very important!
100% Craft, 100% belgisch. Bis 15. November für CHF 89.90 statt CHF 99.90 vorbestellen. Lieferung ab 22. November.
Der Adventskalender enthält 24 kleine Flaschen belgischer Craft-Biere, ausgewählt von den leidenschaftlichsten Brauern Belgiens, die uns einzigartige und unvergleichliche Geschmacksrichtungen entdecken lassen wollen. ABV 4.2 - 10%. Der Monat Dezember und das Warten auf den Weihnachtstag werden göttlich sein!
1 Adventskalender pro Bestellung: Wenn Sie mehr als einen bestellen möchten, geben Sie bitte mehrere Bestellungen auf.
Vom 1. bis 24. Dezember posten wir ab 18:30 Uhr auf Facebook und Instagram eine Beschreibung des Adventskalenderbiers des Tages. Wir laden Sie ein, Ihre Eindrücke und Fotos mit anderen Mitgliedern zu teilen. Ihre Meinung ist sehr wichtig!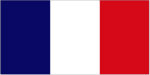 100% artisanale, 100% belge. Pré-commande au prix de 89.90 CHF au lieu de 99.90 CHF jusqu'au 15 novembre. Livraison à partir du 22 novembre.
Le calendrier de l'Avent contient 24 petites bouteilles de bières artisanales belges, sélectionnées parmi les brasseurs les plus passionnés de Belgique, qui veulent nous faire découvrir des saveurs incomparables et uniques. ABV 4.2 - 10%. Le mois de décembre et l'attente du jour de Noël seront divins!
1 Calendrier de l'Avent par commande: si vous voulez en commander plusieurs, merci de passer plusieurs commandes.
Du 1er au 24 décembre, nous publierons à partir de 18h30 une description de la bière du jour du calendrier de l'avent sur Facebook et Instagram. Nous vous invitons à partager vos impressions et vos photos avec les autres membres. Votre avis est très important !