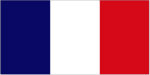 FREE DELIVERY LIVRAISON GRATUITE KOSTENLOSE LIEFERUNG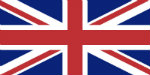 100% crafted, 100% Belgian.
The 2023 Advent Calendar contains 24 bottles (33 cl) of Belgian craft beers, selected from 24 different breweries, the most passionate brewers in Belgium, who want to make us discover unique and incomparable flavours. ABV 4.2 - 10%. When you buy an Advent calendar, you'll receive a CHF 15 discount voucher to use on your next order until 31 December.
The month of December and the wait for Christmas Day will be magical!
From 1 to 24 December, we will be posting a description of the Advent calendar beer of the day on Facebook and Instagram from 6:00 pm. We invite you to share your impressions and photos.
100% Craft, 100% belgisch.
Der 2023 Adventskalender enthält 24 Flaschen (33 cl) mit belgischen Craft-Bieren, ausgewählt von 24 verschiedenen Brauereien, den leidenschaftlichsten Brauern Belgiens, die uns einzigartige und unvergleichliche Geschmacksrichtungen entdecken lassen wollen.
ABV 4.2 - 10%. Beim Kauf eines Adventskalenders erhalten Sie einen Rabattgutschein im Wert von 15 CHF, den Sie bis zum 31. Dezember bei Ihrer nächsten Bestellung einlösen können.
Der Monat Dezember und das Warten auf den Weihnachtstag werden göttlich sein!
Vom 1. bis 24. Dezember posten wir ab 18:00 Uhr auf Facebook und Instagram eine Beschreibung des Adventskalenderbiers des Tages. Wir laden Sie ein, Ihre Eindrücke und Fotos.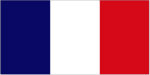 100% artisanale, 100% belge.
Le calendrier de l'Avent 2023 contient 24 bouteilles (33 cl) de bières artisanales belges, de 24 brasseurs différents, sélectionnés parmi les brasseurs les plus passionnés de Belgique, qui veulent nous faire découvrir des saveurs incomparables et uniques. ABV 4.2 - 10%. A l'achat d'un calendrier de l'Avent recevez un bon de réduction de 15 CHF à valoir sur votre prochaine commande jusqu'au 31 décembre. Le mois de décembre et l'attente du jour de Noël seront divins!
Du 1er au 24 décembre, nous publierons à partir de 18h00 une description de la bière du jour du calendrier de l'avent sur Facebook et Instagram. Nous vous invitons à partager vos impressions et vos photos.
Fast delivery. Solid box. Promising beers. Just great!

Belgische Biere Weihnachtskalender

Seit meinem Brau-Kurs vor vielen Jahren, bin ich auf der Suche nach speziellem. Diese Auswahl der Biere überzeugt restlos.

I am fan of those calendars

Great Belgian beers

Regalo graditissimo da intenditori di birra

Mia moglie mi ha regalato qusto box per il secondo anno, e ogni volta è una piacevole sopresa: un mix di birre di diversa tipologia distrbuite lungo il calendario dell'avvento. Una sorpresa al giorno, per una cena rilassata.