Style and colour: Blonde Trappist beer
Taste: Nice balance between hop bitterness and malt notes. The aftertaste is long, with a pleasant hop bitterness that lingers in the mouth.
Alcohol: 9.5% ABV
Drinking temperature: 10 - 12° C
Fermentation: High fermentation beer that is refermented in the bottle.
Ingredients: Water from the abbey wells, barley malt, wheat, sugar, hops and home-made yeast.
The Brewery: The Trappist monks of Westmalle resumed their religious activity and founded the St. Benedict Abbey on this site in 1846. Only beers made by monks in an abbey can bear the name "Trappist".
Food: It goes well with cheese.
Storage: The beer will keep for at least 3 years in the bottle, if stored properly.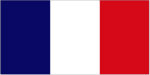 Style et couleur: Bière trappiste blonde
Goût: Bel équilibre entre l'amertume du houblon et les notes de malt. L'arrière-goût est long, avec une agréable amertume de houblon qui persiste dans la bouche.

Alcool: 9.5% ABV
Température de consommation: 10 - 12° C
Fermentation: Cette bière est houblonnée à cru pendant sa longue période de garde. Bière de haute fermentation qui refermente en bouteille.
Ingrédients: Eau des puits de l'abbaye, malt d'orge, blé, sucre, houblon et levure maison.
La Brasserie: Les moines trappistes de Westmalle ont repris leur activité religieuse et ont fondé l'abbaye Saint-Benoît sur ce site en 1846. Seules les bières fabriquées par des moines dans une abbaye peuvent porter le nom de "trappiste".
Cuisine: Elle se marie à merveille avec les fromages.
Conservation et stockage: La bière se conservera au moins 3 ans en bouteille, si elle est bien stockée.
Stil und Farbe: Helles Trappistenbier
Geschmack: Schönes Gleichgewicht zwischen der Bitterkeit des Hopfens und den Malznoten. Der Nachgeschmack ist lang, mit einer angenehmen Hopfenbitterkeit, die im Mund verbleibt.
Alkohol: 9.5% ABV
Trinktemperatur: 10 - 12° C
Gärung: Obergäriges Bier, das in der Flasche nachgärt.
Zutaten: Wasser aus den Brunnen der Abtei, Gerstenmalz, Weizen, Zucker, Hopfen und hausgemachte Hefe.
Die Brauerei: Die Trappistenmönche von Westmalle nahmen ihre religiöse Tätigkeit wieder auf und gründeten 1846 an diesem Ort die Abtei Saint-Benoît. Nur Biere, die von Mönchen in einer Abtei gebraut werden, dürfen den Namen "Trappist" tragen.
Essen: Bier passt hervorragend zu Käse.
Haltbarkeit und Lagerung: Bei richtiger Lagerung hält sich das Bier in der Flasche mindestens drei Jahre.