Style and Colour: Classic Belgian Abbey blonde beer.
Taste: Fruity, zesty aromas of pineapple, citrus and peach, slightly sweet taste, evolving into a bitter finish.
Alcohol: 6.6 % ABV
Drinking Temperature: 4 -6 ° C
Fermentation: Top-fermented beer with re-fermentation in the bottle.
Ingredients: Water drawn from the brewery's own well, malt, hops, candi-sugar, and an in-house strain of yeast from the Roman Brewery.
The Brewery: The Brasserie Roman is located in Oudenaarde, in Belgium. Founded in 1545 by Joos Roman. It is the oldest family brewery in Belgium. Their beers are brewed in the traditional way with attention to craftsmanship and a passion for beer that goes back nearly five centuries.
Origin: In 843, the Treaty of Verdun designated the river Schelt as the border between Flanders and the German Empire. A fort was built and finally taken by Benedictine Monks who converted the military fortifications into an abbey and started producing beer. The Abbey has been destroyed during the French Revolution, but the Roman brewery took over the know how and traditional beer recipe of Benedictines and launched several Abbey beers including this Ename.
Food: Particularly good with fried trout, poultry scallops, mushrooms in a cream sauce and cheese meals like fondue or raclette.

Keeping and Storage: The beer will keep for 2 years in the bottle.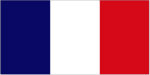 Style et couleur: Bière belge blonde classique d'abbaye.
Goût: Arômes fruités et acidulés d'ananas, d'agrumes et de pêche, goût légèrement sucré, évoluant vers une finale amère.
Alcool: 6.6% ABV
Température de consommation: 4 - 6 ° C
Fermentation: Bière à haute fermentation avec re-fermentation en bouteille.
Ingrédients: Eau extraite du puits de la brasserie, du malt, du houblon, du sucre candi et de la levure de la brasserie Roman.
La Brasserie: La brasserie Roman est située à Oudenaarde, en Belgique. Fondée en 1545 par Joos Roman. C'est la plus ancienne brasserie familiale de Belgique. Leurs bières sont brassées de manière traditionnelle avec une attention particulière pour l'artisanat et une passion pour la bière qui remonte à près de cinq siècles.
Origine: En 843, le traité de Verdun désignait la rivière Schelt comme la frontière entre la Flandre et l'Empire allemand. Un fort a été construit et finalement pris par les moines bénédictins qui ont converti les fortifications militaires en abbaye et ont commencé à produire de la bière. L'abbaye a été détruite pendant la Révolution française, mais la brasserie Roman a repris le savoir-faire et la recette traditionnelle de la bière bénédictine et a lancé plusieurs bières d'abbaye dont l'Ename.
Cuisine: Particulièrement bonne avec les truites frites, les escalopes de volaille, les champignons en sauce et les plats de fromages, comme la fondue ou la raclette.
Conservation et stockage: La bière se conservera 2 ans dans la bouteille.
Stil und Farbe: Classic Abbey Belgisches Beer.
Geschmack: Fruchtige Aromen und würzige Ananas, Zitrusfrüchte und Pfirsich, leicht süßlicher Geschmack, in einen bitteren Abgang.
Alkohol: 6.6% ABV
Trinktemperatur: 4 - 6° C
Gärung: Obergäriges Bier mit erneuter Gärung in der Flasche.
Zutaten: Wasser aus der Brauerei, Malz, Hopfen, Süßigkeiten und Hefe der Brauerei.
Die Brauerei: Die Roman Brauerei befindet sich in Oudenaarde, Belgien. 1545 von Joos Roman gegründet. Es ist die älteste Familienbrauerei in Belgien. Ihre Biere werden auf traditionelle Art und Weise gebraut, mit besonderem Augenmerk auf Handwerk und eine Leidenschaft für Bier, die fast fünf Jahrhunderte zurückreicht.
Ursprung: 843 bezeichnete der Vertrag von Verdun den Schelt als Grenze zwischen Flandern und dem Deutschen Reich. Ein Fort wurde gebaut und schließlich von den Benediktinermönchen eingenommen, die die Militärbefestigungen in eine Abtei umwandelten und Bier produzierten. Die Abtei wurde während der französischen Revolution zerstört, aber die Roman Brauerei übernahm das Know-how und das traditionelle Rezept für Benediktinerbier und startete mehrere Abteibiere, darunter Ename.
Essen: Besonders gut mit gebratenen Forellen, Geflügelkoteletts, Champignons in Soße und Käsegerichte wie Fondue oder Raclette.
Aufbewahrung und Lagerung: Das Bier bleibt 2 Jahre in der Flasche.