Style and colour: A blend of saison beers and elderflowers macerated in oak barrels.
Flavour: Floral and sour.
Alcohol: 6.8% ABV
Consumption temperature: 5° C
Fermentation: The elderflowers were macerated in the blend (45g/l).
Ingredients: Water, malted barley, malted wheat, hops, yeast, sugar, elderflowers.
Brewery: A Tu-Tête is a microbrewery, founded by Julien Brétheau in Aigle, Switzerland in 2017, specialized in the assembly of mixed fermented beers matured in oak barrels. Julien emphasizes the use of local fruits and vegetables in his seasonal blends.
Cuisine: Excellent as an aperitif.
Storage and preservation: The beer will keep for 5 years in the bottle, well stored upright.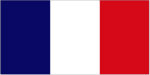 Style et couleur: Assemblage de Bières saison et fleurs de sureau macérés en barriques de chêne.
Goût: Floral et acide.
Alcool: 6.8% ABV
Température de consommation: 5° C
Fermentation: Les fleurs de sureau ont macéré dans l'assemblage (45g/l).
Ingrédients: Eau, orge maltée, blé malté, houblons, levures, sucre, fleurs de sureau.
La Brasserie: A Tu-Tête est une microbrasserie, fondée par Julien Brétheau à Aigle en Suisse en 2017, spécialisée dans l'assemblage de bières de fermantation mixte mûries en fûts de chêne. Julien met l'accent sur l'utilisation de fruits et legumes romands dans ses assemblage saisonniers.
Cuisine: Excellent à l'apéritif.
Conservation et stockage: La bière se conservera 5 ans dans la bouteille, bien stockée debout.
Stil und Farbe: Blend aus Saisonbieren und Holunderblüten, die in Eichenfässern mazeriert wurden.
Geschmack: Floral und säuerlich.
Alkohol: 6,8% ABV
Verbrauchstemperatur: 5° C
Gärung: Die Holunderblüten wurden in der Blend (45g/l) mazeriert.
Zutaten: Wasser, gemälzte Gerste, gemälzter Weizen, Hopfen, Hefe, Zucker, Holunderblüten.
Die Brauerei: A Tu-Tête ist eine Kleinbrauerei, die 2017 von Julien Brétheau in Aigle, Schweiz, gegründet wurde und sich auf die Montage von gemischt fermentierten Bieren im Eichenfass spezialisiert hat. Julien betont die Verwendung von lokalem Obst und Gemüse in seinen saisonalen Mischungen.
Küche: Ausgezeichnet als Aperitif.
Lagerung und Aufbewahrung: Das Bier bleibt 5 Jahre in der Flasche, gut aufrecht gelagert.
Für den Liebhaber von Holunder Geschmack genau das richitge.

Immer wieder zum geniessen.