Style and colour: Mixed fermentation beer matured in barrels, in which Valais chasselas grape have macerated.
Flavour: Under a golden robe, the aromas of Valais chasselas grape stand out. All this of course supported by a beautiful acidity, which was achieved by maturing in barrels.A beer that proudly reflects our terroir in Romandie Switzerland.
Alcohol: 7.1% ABV
Consumption temperature: 8° - 10 C
Fermentation: Blend of the golden base beer of the A Tue Tête brewery, in which chasselas grapes from the Chablais vaudois have macerated for many months. This beer is a tribute to the terroir of French-speaking Switzerland, an ode to the wine world with which the brewer Julien Brétheau loves to work so much.
Ingredients: Water, malted barley, malted wheat, Valais chasselas grape, hops, yeast, sugar
Brewery: A Tu-Tête is a microbrewery, founded by Julien Brétheau in Aigle, Switzerland in 2017, specialized in the assembly of mixed fermented beers matured in oak barrels. Julien emphasizes the use of local fruits and vegetables in his seasonal blends.
Cuisine: Excellent as an aperitif or a dessert.
Storage and preservation: The beer will keep for 5 years in the bottle, well stored upright.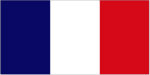 Style et couleur: Bière de fermentation mixte mûrie en barrique, dans laquelle ont macéré des raisins chasselas du Valais.
Goût: Sous une robe dorée, les arômes de raisin chasselas s'affirment. Tout cela bien sûr appuyé par une belle acidité, amenée par le mûrissement en barriques. Une bière qui reflète avec fierté notre terroir romand.
Alcool: 7.1 % ABV
Température de consommation: 8° - 10 C
Fermentation: Assemblage de la bière de base dorée de la brasserie A Tue Tête, dans laquelle a macéré du raisin chasselas du Chablais vaudois pendant de long mois. Cette bière est un hommage au terroir romand, une ode au monde viticole avec lequel le brasseur Julien Brétheau aime tant travailler.
Ingrédients: Eau, orge maltée, blé malté, raisins Chasselas, houblons, levures, sucre
La Brasserie: A Tu-Tête est une microbrasserie, fondée par Julien Brétheau à Aigle en Suisse en 2017, spécialisée dans l'assemblage de bières de fermantation mixte mûries en fûts de chêne. Julien met l'accent sur l'utilisation de fruits et legumes locaux dans ses assemblage saisonniers.
Cuisine: Excellent à l'apéritif ou au dessert.
Conservation et stockage: La bière se conservera 5 ans dans la bouteille, bien stockée debout.
Stil und Farbe: Im Fass gereiftes Bier mit gemischter Gärung, in dem Walliser Chasselas-Trauben mazeriert sind.
Geschmack: Unter einem goldenen Gewand setzen sich die Aromen von Walliser Chasselas-Trauben. All dies natürlich unterstützt durch eine schöne Säure, die durch die Reifung in Fässern entsteht. Ein Bier, das stolz unsere französischsprachige Region widerspiegelt.
Alkohol: 7.1 % ABV
Verbrauchstemperatur: 8° - 10 C
Gärung: Blend des Bieres auf goldener Basis der Brauerei A Tue Tête, in dem die Chasselas-Trauben aus dem Chablais vaudois viele Monate lang mazeriert haben. Dieses Bier ist eine Hommage an das Terroir der Westschweiz, eine Ode an die Weinwelt, mit der der Brauer Julien Brétheau so gerne arbeitet.
Zutaten: Wasser, gemälzte Gerste, gemälzter Weizen, Walliser Chasselas-Trauben, Hopfen, Hefe, Zucker
Die Brauerei: A Tu-Tête ist eine Kleinbrauerei, die 2017 von Julien Brétheau in Aigle, Schweiz, gegründet wurde und sich auf die Montage von gemischt fermentierten Bieren im Eichenfass spezialisiert hat. Julien betont die Verwendung von lokalem Obst und Gemüse in seinen saisonalen Mischungen.
Küche: Ausgezeichnet als Aperitif oder Dessert.
Lagerung und Aufbewahrung: Das Bier bleibt 5 Jahre in der Flasche, gut aufrecht gelagert.