Amber Beer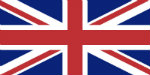 This style of beer contains toasted malt. But there are different level of hops and you can find IPA beers in this category.
The range of amber beers will continue to expand over the months. Check back frequently. Feel free to ask me for a beer reference you would miss. ABV 6 - 11%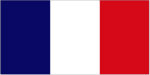 Ce style de bière contient du malt grillé. Mais il existe différents niveaux de houblon et vous pouvez trouver des bières IPA dans cette catégorie.
La Gamme de bières ambrées va continuer à s'agrandir au fil des mois. Revenez-voir fréquemment. N'hésitez pas à me demander une référence de bière qui vous manquerait. ABV 6 - 11%
Diese Biersorte enthält geröstetes Malz. Aber es gibt verschiedene Hopfensorten und Sie können IPA Biere in dieser Kategorie finden.
Das Angebot an Bernsteinbieren wird im Laufe der Monate weiter ausgebaut. Schauen Sie regelmäßig vorbei. Zögern Sie nicht, mich nach einer Bierreferenz zu fragen, die Sie vermissen würden. ABV 6 - 11%