Style and Colour: Abbey blond beer
Taste: Malty (cereal), fruity and hoppy taste, with a slight touch of vanilla and a slightly bitter but sweet finish.
Alcohol: 7 % ABV
Drinking Temperature: 6 - 8 °C
Fermentation: Top-fermented beer that re-ferments in the bottle with the original yeast strains of the Augustinian Fathers from the monastery in Ghent.
Ingredients: Water, wine yeast, malt and hops.
The Brewery: Brouwerij Van Steenberge. Located in Ertvelde, North of Ghent in Belgium. The history of the brewery goes back to 1784. Many hundreds of home breweries in Flanders made their own beer for their own consumption or as a side activity of farming, because it was safer to drink beer than water.
Origin: When, in 1987, the Augustinian Fathers were looking for a partner to brew their beer, Jozef Van Steenberge won the Augustinian Fathers' competition and the brewery gained access to the recipe of this historic abbey beer, but also to the knowledge of Janus Jeremanus, the keeper of the recipe, who introduced the original yeast strains of the Augustinian Fathers. Renamed St Stefanus in France.
Food: Can be served as an aperitif or as an accompaniment to your daily dishes.
Keeping and Storage: The beer will keep for 3 years in the bottle. The re-fermentation process means that the longer you store the bottled beer, the more the taste evolves. Drinking Augustijn young, you will enjoy its fruity and hoppy taste. By keeping the abbey beer, it will take you on a journey of taste discovery.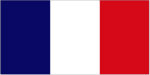 Style et couleur: Bière blonde d'abbaye
Goût: Malté (céréales), fruité et houblonné, avec une légère touche vanillée et une finale légèrement amère mais douce.
Alcool: 7 % ABV
Température de consommation: 6 - 8 ° C
Fermentation: Bière de fermentation haute qui re-fermente dans la bouteille avec les souches de levure originales des Pères Augustins du monastère de Gand.
Ingrédients: Eau, levure de vin, malt et houblon.
La brasserie: Brouwerij Van Steenberge. Située à Ertvelde, au nord de Gand en Belgique. L'histoire de la brasserie remonte à 1784. Plusieurs centaines de brasseries artisanales en Flandre fabriquaient leur propre bière pour leur propre consommation ou comme activité annexe de l'agriculture, car il était plus sûr de boire de la bière que de l'eau.
Origine: Lorsqu'en 1987, les Pères Augustins se mettent à la recherche d'un partenaire pour le brassage de leur bière, Jozef Van Steenberge gagne le concours des Pères Augustins et la brasserie accède ainsi à la recette de cette bière d'abbaye historique, mais aussi aux connaissances de Janus Jeremanus, le gardien de la recette, qui a introduit les souches de levure originales des Pères Augustins. Rebaptisée St Stefanus en France.
Cuisine: Peut être servie en apéritif ou en accompagnement de vos plats quotidiens.
Stockage et conservation: La bière se conservera 3 ans dans la bouteille. Le processus de re-fermentation signifie que plus vous stockez la bière en bouteille longtemps, plus le goût évolue. En buvant l'Augustijn jeune, vous savourez son goût fruité et houblonné. En conservant la bière d'abbaye, elle vous emmènera en voyage de découverte gustative.
Stil und Farbe: Helles Abteibier
Geschmack: Malziger Geschmack (Getreide), fruchtig und hopfig, mit einem leichten Hauch von Vanille und einem leicht bitteren, aber süßen Abgang.
Alkohol: 7 % ABV
Trinktemperatur: 6 - 8 ° C
Gärung: Obergäriges Bier, das in der Flasche mit den ursprünglichen Hefestämmen der Augustinerpatres aus dem Kloster in Gent nachgärt.
Zutaten: Wasser, Wein Hefe, Malz und Hopfen.
Die Brauerei: Brouwerij Van Steenberge. Das liegt in Ertvelde, nördlich von Gent in Belgien. Die Geschichte der Brauerei geht auf das Jahr 1784 zurück. Viele hundert Hausbrauereien in Flandern haben ihr eigenes Bier für den Eigenbedarf oder als Nebenaktivität der Landwirtschaft hergestellt, weil es sicherer war, Bier zu trinken als Wasser.
Ursprung: Als sich die Augustinerbrüder 1987 auf die Suche nach einem Partner für das Brauen ihres Bieres machten, gewann Jozef Van Steenberge den Wettbewerb der Augustinerbrüder und die Brauerei erhielt dadurch nicht nur Zugang zum Rezept dieses historischen Abteibiers, sondern auch zum Wissen von Janus Jeremanus, dem Hüter des Rezepts, der die originalen Hefestämme der Augustinerbrüder einführte. In Frankreich in St Stefanus umbenannt.
Essen: Kann als Aperitif oder als Beilage zu täglichen Gerichten serviert werden.
Aufbewahrung und Lagerung: Das Bier bleibt 3 Jahre in der Flasche. Die Wiedervergärung bedeutet, dass je länger Sie das Flaschenbier lagern, desto mehr entwickelt sich der Geschmack. Wenn Sie das Augustijn jung trinken, genießen Sie seinen fruchtigen und hopfigen Geschmack. Wenn Sie das Abteibier aufbewahren, nimmt es Sie mit auf eine geschmackliche Entdeckungsreise.
Good beer, slightly hoppy

Nice, thick head. Not too much sparkly. Good aroma and flavors, tiny bit of hop. Easy to drink. alone.