Style and Colour: Deep dark coloured Scotch ale, aged in Bordeaux Barrels.
Taste: The aroma coming from the Bordeaux Pessac barrel produces a unique yet subtle flavor.
Alcohol: 10 % ABV
Drinking Temperature: 10 - 12 °C.
Fermentation: Top fermented. Aged 6 months in Bordeaux Pessac-Léognan Barrels. Pessac-Léognan, the homeland of the great wines of Bordeaux.
Ingredients: Pure water, a unique yeast (the secret kept by the master brewer), Kent Golding hops and top-quality malt.
The Brewery: At Brasserie de Silly artisan brewing expertise has passed from farther to son through six generations since 1850. Located in Silly, a small village 40 kilometres south-west of Brussels
Origin: First developed by Scottish soldier Jack Peyne, stationed in Silly during the First World War who went on to join the brewery afterwards. Each year brasserie de Silly takes their famous Scotch Silly brand and ages it in a different style barrel. 2020 Features Scotch Silly aged in Bordeaux Pessac-Léognan barrels.
Keeping and Storage: 5 years.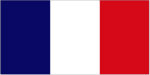 Style et Couleur: Bière de style écossais de couleur foncée, vieillie dans des fûts de vin de Bordeaux.
Goût: L'arôme provenant du tonneau de vin Bordeaux Pessac-Léognan produit de subtiles saveurs.
Alcool: 10% ABV
Température de consommation: 10 - 12 ° C.
Fermentation: Hautement fermentée. Maturation de 6 mois en tonneaux de vin de Bordeaux Pessac-Léognan. Pessac-Léognan, le berceau des grands vins de Bordeaux.
Ingrédients: De l'eau pure, une levure unique (le secret gardé par le maître brasseur), du houblon Kent Golding et du malt de première qualité.
La brasserie: À la Brasserie de Silly, le savoir-faire artisanal en matière de brassage s'est transmis de génération en génération depuis 1850. Situé à Silly, un petit village à 40 kilomètres au sud-ouest de Bruxelles.
Origine : D'abord été développée par le soldat écossais Jack Peyne, stationné à Silly pendant la Première Guerre mondiale, qui a ensuite rejoint la brasserie. Chaque année, la brasserie de Silly prend sa célèbre marque Scotch Silly et la vieillit dans un baril de style différent. En 2020 la brasserie choisit le vin de Bordeaux Pessac-Léognan pour faire mûrir sa fameuse Scotch.
Conservation et stockage: 5 ans.
Stil und Farbe: Tiefdunkles, dunkel gefärbtes Scotch-Ale, gereift in Bordeaux-Wein Barrels.
Geschmack: Das aus dem Fass Bordeaux-Pessac-Léognan-Wein stammende Aroma erzeugt subtile Aromen.
Alkohol: 10% ABV
Trinktemperatur: 10 - 12 ° C.
Gärung: Oben fermentiert. Im Alter von 6 Monaten in Bordeaux-Pessac-Léognan-Wein Barrels. Pessac-Léognan, die Wiege der berühmten Weine von Bordeaux.
Zutaten: Reines Wasser, eine einzigartige Hefe (das Geheimnis des Braumeisters), bester Hopfen und hochwertiges Malz.
Die Brauerei: In der Brasserie de Silly ist die handwerkliche Braukunst seit 1850 von Generation zu Generation über sechs Generationen weitergegeben worden. Sie liegt in Silly, einem kleinen Dorf 40 Kilometer südwestlich von Brüssel
Ursprung: Entwickelt vom schottischen Soldaten Jack Peyne, der während des Ersten Weltkriegs in Silly stationiert war und sich danach der Brauerei anschloss. Jedes Jahr nimmt die Brasserie de Silly ihre berühmte Marke Scotch Silly und reift sie in einem anderen Fass. Im Jahr 2020 entscheidet sich die Brauerei für Bordeaux-Pessac-Léognan-Wein, um ihren berühmten Scotch reifen zu lassen.
Aufbewahrung und Lagerung: 5 Jahre.
Ein absoluter traum und überaschend