Style and Colour: Tripel Belgian blond beer, traditionally produced and brewed during the full moon.
Taste: Long and delicate bitterness, supported by a hint of hops.
Alcohol: 10 % ABV
Drinking Temperature: 6 - 9°C
Fermentation: Brewed only once a month, during the full moon. Each bottle therefore has its own vintage. The full moon shortens the fermentation process (more vigorous and active during full moon) and influences the brew such that each vintage has a slightly different taste.
Ingredients: Hops, malt and sugar from local producers. Water drawn directly from the wells of the brewery, and the yeast cultivated by the brewery.
The Brewery: Brasserie Caulier is located in Péruwelz, in the region of Tournai, Belgium. Founded in 1930, they are applying craft methods, almost identical to the methods used by the abbey of Paix Dieu several centuries ago.
Origin: This beer used to be brewed by the Paix Dieu abbey, where the lunar calendar played a central role in the monastic life. The brewery is committed to preserving the soul of the abbey and hence, this beer is only brewed when the moon is full. The Abbey of Paix Dieu is the former abbey of the nuns of the Order of Cîteaux, founded in Amay, Belgium in the 13th century.
Food: Paix Dieu is excellent as an aperitif and also goes particularly well with grilled meats.
Keeping and Storage: The beer will keep for 3 years in the bottle.
World Beer Awards: Silver medal 2023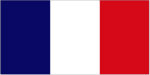 Style et couleur: Bière belge blonde triple d'abbaye, produite traditionnellement et brassée pendant la pleine lune.
Goût: Amertume longue et délicate, soutenue par un soupçon de houblon.
Alcool: 10% ABV
Température de consommation: 6 - 9° C
Fermentation: Brassée une fois par mois, pendant la pleine lune. Chaque bouteille a donc son propre millésime. La pleine lune raccourcit le processus de fermentation (plus vigoureuse et active pendant la pleine lune) et influence le brassin de sorte que chaque millésime a un goût légèrement différent.
Ingrédients: Houblon, malt et sucre de producteurs locaux. L'eau tirée directement des puits de la brasserie, et la levure cultivée par la brasserie.
La brasserie: Brasserie Caulier est située à Péruwelz, dans la région de Tournai, en Belgique. Fondée en 1930, elle applique des méthodes artisanales, identiques aux méthodes utilisées par l'abbaye de Paix Dieu il y a plusieurs siècles.
Origine: Cette bière était brassée à l'abbaye de Paix Dieu, où le calendrier lunaire jouait un rôle central dans la vie monastique. La brasserie s'est engagée à préserver l'âme de l'abbaye et par conséquent, cette bière n'est brassée que lorsque la lune est pleine. L'abbaye de Paix Dieu est l'ancienne abbaye des religieuses de l'Ordre de Cîteaux, fondée à Amay en Belgique au 13ème siècle.
Cuisine: La Paix Dieu est excellente en apéritif et se marie aussi particulièrement bien avec les viandes grillées.
Conservation et stockage: La bière se conservera 3 ans dans la bouteille.
World Beer Awards: médaille d'argent 2023
Stil und Farbe: Tripel Belgisches blond, traditionell hergestellt und gebraut während des Vollmondes.
Geschmack: Lange und zarte Bitterkeit, unterstützt durch einen Hauch von Hopfen.
Alkohol: 10% ABV
Trinktemperatur: 6 - 9° C
Gärung: Gebraut nur einmal im Monat, während des Vollmondes. Jede Flasche hat daher ihren eigenen Jahrgang. Der Vollmond verkürzt den Fermentationsprozess (bei Vollmond kräftiger und aktiver) und beeinflusst das Gebräu so, dass jeder Jahrgang einen etwas anderen Geschmack hat.
Zutaten: Hopfen, Malz und Zucker von lokalen Produzenten. Direkt aus den Brunnen der Brauerei gezogenes Wasser und die von der Brauerei angebaute Hefe.
Die Brauerei: Brasserie Caulier befindet sich in Péruwelz, in der Region Tournai, Belgien. Im Jahr 1930 gegründet, wenden sie handwerkliche Methoden an, die fast identisch sind mit den Methoden, die vor mehreren Jahrhunderten von der Abtei von Paix Dieu angewandt wurden.
Ursprung: Dieses Bier wurde einst von der Abtei Paix Dieu gebraut, wo der Mondkalender eine zentrale Rolle im Klosterleben spielte. Die Brauerei ist verpflichtet, die Seele der Abtei zu erhalten und daher wird dieses Bier nur gebraut, wenn der Mond voll ist. Die Abtei von Paix Dieu ist die ehemalige Abtei der Nonnen des Ordens von Cîteaux, die im 13. Jahrhundert in Amay, Belgien, gegründet wurde.
Essen: Paix Dieu eignet sich hervorragend als Aperitif und passt besonders gut zu gegrilltem Fleisch.
Aufbewahrung und Lagerung: Das Bier bleibt 3 Jahre in der Flasche.
World Beer Awards: Silbermedaille 2023
birra particolare, con carattere, con le note di una tipica birra d'abbazia belghe. piace molto anceh a mia moglie, quindi è di facile comprensione.

Definity a fancy beer. A bit too high alcohol content for my taste.

Great to have in Switzerland too!

Ausgezeichnetes Bier - ein wahrer Genuss.

An excellent beer, light clear and fruity, enjoy !

Very good, highly appreciated and recommended.