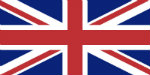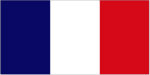 2 Packs = LAMBIC BASKET GRATIS
Style and Colour: Lambic Gueuze.
Taste: Refreshing, sweet, fruity and slightly acidic.
Alcohol: 4.5 % ABV
Drinking Temperature: 8° C
Fermentation: A blend of different lambics. The lambic is fermented by exposure to wild yeast and bacteria. Second fermentation in the bottle.
Ingredients: Water, malt, unmalted wheat, bacteria and aged hops.
The Brewery: Mort Subite brewery located in Kobbegem in the Pajottenland near Brussels.
Origin: The name 'Mort Subite' comes from a dice or card game played in a Brussels bistro.
Food: A perfect accompaniment to waffles and white cheese sandwiches.
Keeping and Storage: The beer will keep for 15 years in the bottle, if well stored on its side.
1.08 CHF / dl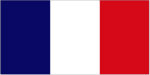 Style et couleur: Gueuze Lambic.
Goût: Rafraîchissant, doux, fruité et légèrement acidulé.
Alcool: 4.5% ABV
Température de consommation: 8° C
Fermentation: Assemblage de différents lambics. Le lambic est fermenté par exposition à des levures sauvages et à des bactéries. Deuxième fermentation en bouteille.
Ingrédients: Eau, malt, blé non malté, bactéries et houblon vieilli.
La Brasserie: Brasserie Mort Subite située à Kobbegem dans le Pajottenland près de Bruxelles.
Origine: Le nom « Mort Subite » provient d'un jeu de dés ou de cartes, joué dans un bistrot bruxellois.
Cuisine: Accompagne à merveille les gaufres et les tartines au fromage blanc.
Conservation et stockage: La bière se conservera 15 ans dans la bouteille, bien stockée (couchée).
1.08 CHF/dl
Stil und Farbe: Lambic Gueuze.
Geschmack: Erfrischend, süß, fruchtig und leicht säuerlich.
Alkohol: 4.5% ABV
Trinktemperatur: 8° C
Gärung: Blend aus verschiedenen Lambics. Der Lambic wird fermentiert, indem er wilden Hefen und Bakterien ausgesetzt wird. Zweite Gärung in der Flasche.
Zutaten: Wasser, Malz, ungemälzter Weizen, Bakterien und gealterter Hopfen.
Die Brauerei: Brauerei Mort Subite in Kobbegem im Pajottenland in der Nähe von Brüssel.
Ursprung: Der Name "Mort Subite" (plötzlicher Tod) stammt von einem Würfel- oder Kartenspiel, das in einer Brüsseler Kneipe gespielt wurde.
Essen: Passt gut zu Waffeln und Quarkschnitten.
Aufbewahrung und Lagerung: Das Bier bleibt 15 Jahre in der Flasche, wenn es gut gelagert und horizontal gelagert wird.
1.08 CHF/dl