Style and Colour: Lambic Gueuze.
Taste: A slightly sweet and tart gueuze with floral and slightly woody aromas.
Alcohol: 5.5 % ABV
Drinking Temperature: 12° C
Fermentation: Oude Gueuze, traditional unfiltered blend of house lambics, spontaneous fermentation. Made with different vintages of lambic, aged in French oak barrels. Unfiltered and unpasteurised, it is refermented in the bottle for a minimum of 6 months.
Ingredients: Water, malt, unmalted wheat, bacteria and aged hops.
The Brewery: Based in Sint-Pieters-Leeuw, Belgium, in the Senne Valley, Lambiek Fabriek was founded in 2016 by three friends Jo Panneels, Jozef Van Bosstraeten and Stijn Ecker. Lambiek Fabriek is a brand newcomer in the very select club of traditional lambic manufacturers and will soon be recognised by the industry.
Origin: Lambic is a type of beer brewed in the Pajottenland region of Belgium southwest of Brussels. Brewed in Lembeek, the village that gave Lambic its name. It is fermented through exposure to wild yeasts and bacteria.
Food: Pairs wonderfully with mussels, crab, asparagus, duck, eggs and waffles.
Keeping and Storage: The beer will keep for 20 years in the bottle, if well stored on its side.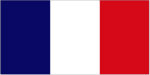 Style et couleur: Gueuze Lambic.
Goût: Gueuze légèrement sucrée et acidulée aux arômes floraux légèrement boisés.
Alcool: 5.5% ABV
Température de consommation: 12° C
Fermentation: Vieille Gueuze, mélange traditionnel non filtré de lambics maison, fermentation spontanée. Fabriqué avec de différents millésimes de lambic, vieilli en fûts de chêne français. Non filtrée et non pasteurisée, elle est refermentée en bouteille pour une durée de 6 mois minimum.
Ingrédients: Eau, malt, blé non malté, bactéries et houblon suranné.
La Brasserie: Installée à Sint-Pieters-Leeuw, Belgique, dans la vallée de la Senne, la Lambiek Fabriek est fondée en 2016 par trois amis Jo Panneels, Jozef Van Bosstraeten et Stijn Ecker. Lambiek Fabriek est un tout nouveau venu dans le club très sélect des fabricants de lambics traditionnels et sera très vite reconnu par la profession.
Origine: Le Lambic est un type de bière brassée dans la région du Pajottenland en Belgique, au sud-ouest de Bruxelles. Elle est fermentée par exposition à des levures sauvages et à des bactéries.
Cuisine: Accompagne à merveille les moules, le crabe, les asperges, le canard, les œufs et les gaufres.
Conservation et stockage: La bière se conservera 20 ans dans la bouteille, bien stockée (couchée).
Stil und Farbe: Lambic Gueuze.
Geschmack: Eine leicht süße und herbe Gueuze mit einem blumigen, leicht holzigen Aroma.
Alkohol: 5.5% ABV
Trinktemperatur: 12° C
Gärung: Oude Gueuze, traditioneller unfiltrierter Verschnitt von Hauslambics, spontane Gärung. Hergestellt aus verschiedenen Jahrgängen von Lambic, gereift in französischen Eichenfässern. Er ist ungefiltert und nicht pasteurisiert und wird mindestens 6 Monate lang in der Flasche nachgegärt.
Zutaten: Wasser, Malz, ungemälzter Weizen, Bakterien und gealterter Hopfen.
Die Brauerei: Lambiek Fabriek mit Sitz in Sint-Pieters-Leeuw, Belgien, im Senne-Tal, wurde 2016 von den drei Freunden Jo Panneels, Jozef Van Bosstraeten und Stijn Ecker gegründet. Lambiek Fabriek ist ein Neuling im erlesenen Club der traditionellen Lambic-Hersteller und wird bald von der Fachwelt anerkannt werden.
Ursprung: Lambic ist eine Biersorte, die in der Region Pajottenland in Belgien südwestlich von Brüssel gebraut wird. Gebraut in Lembeek, dem Dorf, das Lambic seinen Namen gab. Es wird durch die Einwirkung von Wildhefen und Bakterien fermentiert.
Essen: Passt wunderbar zu Muscheln, Krabben, Spargel, Ente, Eiern und Waffeln.
Aufbewahrung und Lagerung: Das Bier bleibt 20 Jahre in der Flasche, wenn es gut gelagert und horizontal gelagert wird.