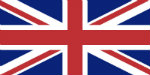 The cherry box 6 x 75cl contains 6 different premium craft beers in 75 cl, brewed with fresh cherries or natural juice. It includes famous Belgian Kriek.

The pictures of the boxes do not represent the real boxes delivered.
Die cherry box 6 x 75cl enthält 6 verschiedene Premium Craft Biere in 75cl, gebraut mit frischen Kirschen oder Natursaft. Dazu gehört auch der berühmte Kriek.

Die Bilder der Boxen repräsentieren nicht die gelieferten realen Boxen.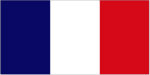 Le coffret cherry box 6 x 75cl contient 6 bières artisanales premium différentes en 75 cl, brassées avec des cerises fraîches ou du jus naturel. Il inclut les célèbres Kriek belges.

Les images des boîtes ne représentent pas les vraies boîtes livrées.